Antoine and Quentin are 18-year-old twins who live with their father and work as bakers in a bucolic French village. When their estranged mother dies in Spain, they set off to attend the funeral, without telling their father. The journey turns out to be more difficult than either had anticipated and a rift threatens to split the brothers apart. The brothers must struggle to accept each other as individuals, and to find their places in an uncertain world.
A selection of new images from Will Smith's latest film 'Hancock' have been released.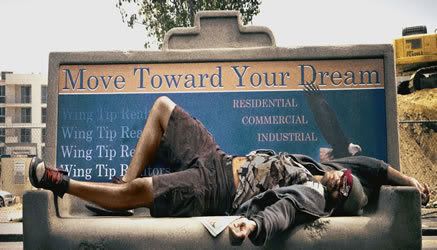 'Hancock' sees Smith star as a reluctant superhero (pictured above) who's lost enthusiasm for his work. He doesn't do his public image much good by falling for the wife (Charlize Theron) of the PR man (Jason Bateman) who has been hired to get him back in the world's good books.
The images are mostly character or action shots but we'll take what we can get! You can view the rest of the images HERE.
You can check out the first trailer for the film HERE.
TIDBIT: Smith turned down admission to the prestigious M.I.T. to pursue his singing career.