Get your hands on exclusive Forbidden Kingdom goodies, starring Jackie Chan and Jet Li
This weekend, martial arts legends Jackie Chan and Jet Li finally team up on the big screen for THE FORBIDDEN KINGDOM.

To celebrate the film's release, we've got our hands on some limited edition FORBIDDEN KINGDOM goodie bags.

Each goodie bag will contain: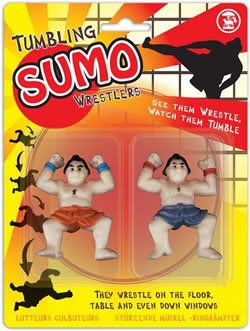 *A Branded
T-shirt
*Sumo fighting men (pictured)
*A copy of Jet Li's 'War'
on DVD.
THIS COMPETITION IS NOW CLOSED!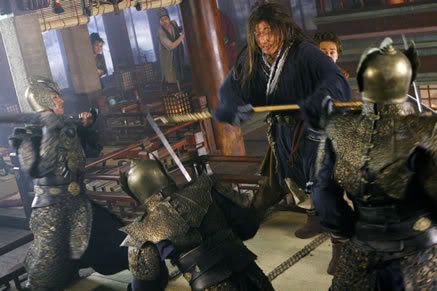 The best captions will win a copy of the DVD, so get posting!
(You'll need to be logged in to post)

MOVIE SYNOPSIS

While hunting down bootleg kung-fu DVDs in a Chinatown pawnshop, Jason Tripitikas (MICHAEL ANGARANO – 24, Will and Grace, Seabiscuit) makes an extraordinary discovery that sends him hurtling back in time to ancient China. There, Jason is charged with a monumental task: he must free the fabled warrior the Monkey King, who has been imprisoned by the powerful Jade War Lord. Jason is joined in his quest by wise kung fu master Lu Yan (Jackie Chan) and a band of misfit warriors including Silent Monk (Jet Li). But only by learning the true precepts of kung fu can Jason hope to succeed – and find a way to get back home.

For more information visit the official website: www.forbiddenkingdommovie.com

'The Forbidden Kingdom' is in Irish cinemas from Friday, July 11th.