To celebrate the release of Ridley Scott's "Body Of Lies", we've got official merchandise up for grabs!
Ridley Scott teams with Russell Crowe and Leo DiCaprio for the exciting Middle-East based thriller "Body of Lies".

Based on "Washington Post" columnist David Ignatius' 2007 novel about a CIA operative, Roger Ferris, who uncovers a lead on a major terrorist leader suspected to be operating out of Jordan. When Ferris devises a plan to infiltrate his network, he must first win the backing of cunning CIA veteran Ed Hoffman and the collegial, but perhaps suspect, head of Jordanian intelligence. Although ostensibly his allies, Ferris questions how far he can really trust these men without putting his entire operation–and his life–on the line
To celebrate the release of the movie, we've got Body of Lies goodie bags up for grabs. Each pack includes: A high Quality Messenger bag, a "Body Of Lies" watch, long sleeved tee-shirt, backpack clip, notebook and collectors pen.
To win, just check out the film still below and leave a witty caption in our comment section below.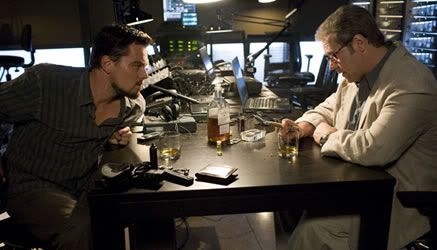 The best captions will win a goodie pack so get posting! (You'll need to be logged in to post)
Check back next week for our interview with "Body of Lies" star Mark Strong.

"Body of Lies" is in Irish cinemas now!