Check out the trailer for the latest Sammy L. Jackson pic 'Lakeview Terrace'.
Nick Fury and Nite Owl make for bad neighbours in the latest movie from acclaimed director Neil LaBute(In the Company of Men).

Chris Mattson (Patrick Wilson) and Lisa Mattson (Kerry Washington), a young interracial couple, have just moved into their dream home in hilly California. Soon the newlyweds become the target of their next-door neighbour, who disapproves of their relationship. A stern, widowed-single father of two, LAPD officer Abel Turner (Samuel L. Jackson) is the self-appointed watchdog of the neighbourhood. His nightly foot patrols and overly watchful eyes bring comfort to some, but he becomes increasingly harassing to the newlyweds. The persistent intrusions into the lives of Chris and Lisa ultimately take a turn for the worse when the couple decides to fight back."

Hitting Irish screens December 5th, Lakeview Terrace burns up the screen in a blistering and explosive thriller that keeps you nervously on edge for two solid hours. Check out the trailer and stills for the film below:
SAMMY J IS KING OF THE NEIGHBOURHOOD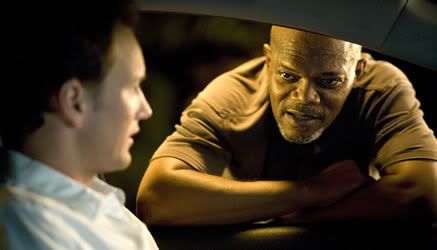 THE HONEYMOONS OVER FOR CHRIS AND LISA….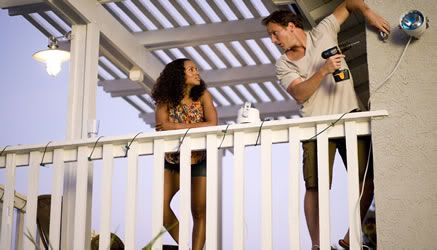 MIDNIGHT LACROSSE ANYONE?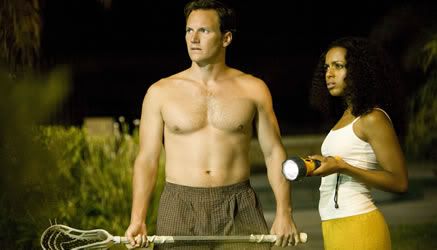 NITE OWL AND NICK FURY BATTLE IT OUT!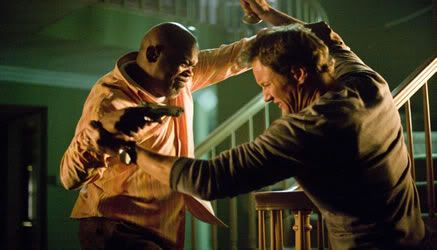 Lakeview Terrace hits Irish cinemas December 5th – press play below to watch the trailer: