In honour of Disney's latest poster boy, Movies.ie counts down our top ten favourite Johnny Depp performances.
Movies.ie made it all the way to Hollywood this week for the glitz and glamour of the Disney slate unveiling and what an event it has been! We've seen everyone from – Nic Cage, Jim Carey, Miley Cyrus, even Robin Williams! Of course the big surprise came with the announcement of Johnny Depp in not one, not two but THREE big Disney releases in the coming line-up – with more Jack Sparrow on the way, another Burton/Depp collaboration and most exciting Disney's plans to bring 'The Lone Ranger' to the big screen.

In honour of the news and one fantastic show from our friends at the House of Mouse, Movies.ie counts down our top ten Johnny Depp performances – check them out after the jump!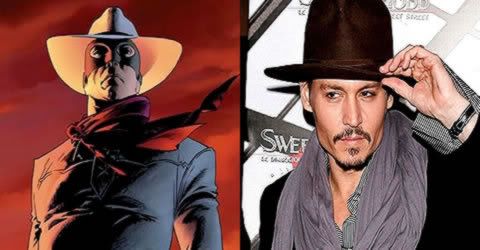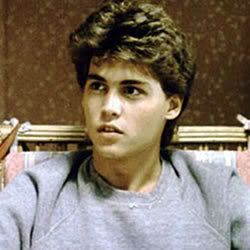 10/ Friday the 13th – Glen Lantz
Depp's first shot at the silver screen, playing Glen Lantz the heart throb boyfriend of Nancy (Heather Langenkamp). Terrorised by the vicious and dream stalking killer, Freddy Kreuger, Depp succumbs to sleep deprivation and in true Wes Craven style, his death, though gruesome, was the beginning of a 'bloody' successful career.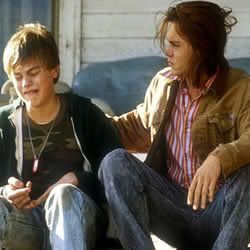 9/What's Eating Gilbert Grape? – Gilbert Grape
"Tucker: How's Momma?
Gilbert: She's fat!"
Released in 1993 and directed by Lasse Hallstrom, Depp takes on the role Gilbert Grape, a man charged with looking after his little brother Arnie (Leonardo DiCaprio) and his obese mother. The polar opposite of many of his future roles, Depp takes on Gilbert , a young man who struggles with the daily tasks of taking care his autistic brother and tending to his mother, his life is a mundane cycle until romance leads to new challenges. Depp adds much warmth and depth to the character although slightly overshadowed by the nominations Leonardo received for his supporting role.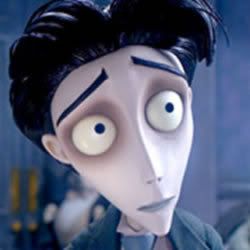 8/Corpse Bride – Victor Von Dort
Johnny Depp in a Tim Burton movie? That's like Helena Bonham-Carter in a Tim Burton movie! One of many Depp roles in a Burton film, this time we don't Depp on screen rather he lends his talents as an actor to the voice of Victor Von Dort, a weedy string of a fellow about to land himself in some trouble with a very dead bride. Not Depp's first Burton film and it certainly won't be his last, the character of Victor is reminiscent of his role as the sickly Ichabod Crane!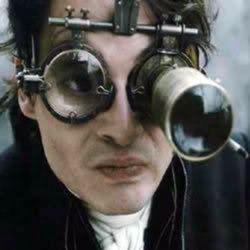 7/Sleepy Hollow – Ichabod Crane
Starring alongside Christina Ricci, Depp in yet another Burton film plays the role of Constable Ichabod Crane sent to the humble muddy village of Sleepy Hollow to investigate some mysterious deaths. As grim and dark as Tim Burton movies go, Christopher Walken as the Headless Horseman riding around a dank little village is enough to give any movie buff the scares but Depp's performance as the cynical Crane, more concerned with the latest high-tech (not really though) gadgetry and proving that science can identify the real killer, brings an added level of creepiness and gloom.
6/The Astronaut's Wife – Commander Spencer Armacost
1999, and nominated for a Best Film Award in the Catalonian International Film Festival, Depp plays the American hero just back from space, married to the very beautiful Jillian (Charlize Theron). After an incident in space almost costs him his life, Armacost returns home safely and he's brought an evil alien presence with him, and only one person notices it, his wife. Depp plays rather scarily well the role of a possessed astronaut hell-bent on making sure his wife gives birth to more alien babies really well and is terrifying as the bad guy driving poor Charlize Theron over the edge.
5/From Hell – Inspector Frederick Abberline
You would be forgiven for thinking this was yet another of Depp's roles in a Burton film, a grim picture of London's Whitechapel is painted in this Victorian period film. Directed by Albert Hall and released in 2001, Depp plays the opium addicted precognitive Scotland Yard detective, yes that's right he plays a detective who can see the future. In a race to catch Whitechapel and perhaps England's most notorious killer, Jack the Ripper, Inspector Abberline must also keep safe Molly, one of London's street girls and battle with his crippling opium dependency.
4/Edward Scissor hands – Edward
His father Burton film, released in 1990, Depp plays Edward Scissorhands, a man who literally who has scissors for hands! Living alone, Edward is found by a saleswoman who brings him home to her suburban family and it is here alongside a young Winona Ryder, that Edwards life and the lives of the people living in the neighbourhood are changed forever. It is a Tim Burton fairytale, mixing elements, of romance and black humour, Depp is astounding as the challenged Edward trying to fit into a world where everyone else is 'normal'.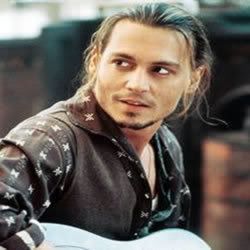 3/Chocolat – Roux
One word – Chocolate! Johnny plays Roux, a travelling Irish gypsy, who stumbles into the life of the chocaltier, Vianna Rocher and her imaginative little daughter. Johnny comes second only to the mouth watering chocolate prepared by Vianna, and any love crazed chocaholic is torn between their love of chocolate and the charming and smooth performance of Depp. The film tells the delightful story of how a sleepy conservative French town is awoken by the stirrings of a little chocolate shop but it must be said that between the chocolate and Johnny Depp, it can be a little hard to follow the story!
2/Pirates of the Caribbean – Captain Jack Sparrow
Yo Ho Ho and a trilogy of swashbuckling pirate action of epic proportions and vast takings at the box office. Depp has made famous the role of the roguish Jack Sparrow, Captain of the Black Pearl and nefarious pirate famous for his foul mouth and his taste for adventure. Alongside Kiera Knightley and Orlando Bloom, Depp conquered the movie world with Disney's Pirates of the Caribbean and reached a height of his career but there are no plans to retire his pirate hat and pirating ways just yet, with another follow on movie confirmed, sit tight as Depp reprises one of his most famous roles to date.
1/Fear and Loathing – Raoul Duke
A book by Hunter S. Thompson and a film by Terry Gilliam, Johnny Depp plays Raoul Duke a drug fuelled Journalist accompanied by his psychotic Attorney (Benicio del Toro) travel on a psychedelic road trip to Las Vegas, the city of sin. Along the way the audience are treated with some heavy trip effects and the mad ramblings by both characters, the film lacks any real direction, you lose yourself somewhere along the way but that's what happens in 'bat country'!

Agree, disagree – have your say in the comment box below!