To celebrate the release of 'Wild Child', Movies.ie brings you ten of the best High School Movies on the market!
Writing burn-books, ditching school, stealing Ferraris, singing "Twist and Shout" on a parade float: was this your school experience? If only the Leaving cert was like the movies… In honour of all you recent Leaving Cert graduates and the release of new high school pic 'Wild Child', Movies.ie has complied our list of must-see high school movies.
(1) MEAN GIRLS
'Baby Mama' star Tina Fey penned this on-the-money flick of life in an all American high school. It's survival of the fittest in with Lindsay Lohan in her best performance to date. Directed by 'The Spiderwick Chronicles' helmer Mark Waters, the film never misses a beat, following the faithful formula of teen fare such as Sixteen Candles and Heathers . And let's not forget, this is the film that gave us the phrase 'THAT IS SO FETCH'.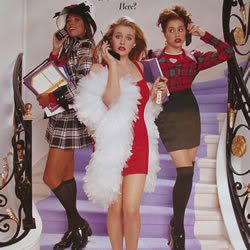 (2) CLUELESS
Back in 1995, the perky, spoiled Cher (Alicia Silverstone), had us all wrapped around her little finger, whether she was giving Britney Murphy a makeover or being mugged and forced to ruin her designer dress. ("You don't understand. It's an Alaia!"). A well drafted script from writer-director Amy Heckerling made this modern day Jane Austen adapation work so well.
(3) THE BREAKFAST CLUB
The quintessential John Hughes film is often considered the definitive work in the genre. Written and directed by Hughes, the storyfollows five teenagers (each representing a different clique in high school) as they spend a Saturday in detention together and come to realize that they are all deeper than their respective stereotypes. Shot entirely in sequence, the film has influenced so many subsequent coming-of-age pics. If only detention was this eye opening for us all…
(4) 10 THINGS I HATE ABOUT YOU
If you love the Dark Knight, be grateful to '10 things I hate about you', the film that largely put Heath Ledger on the map. Before playing the Joker, Ledger played Aussie trickster Patrick Verona in this witty high school re-telling of The Taming of the Shrew.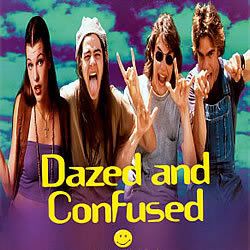 (5) DAZED AND CONFUSED
We may get older, but this homage to the '70s stoner generation stays the same age. From dialogues on whether George Washington smoked pot to Matthew McConaughey's love of underage redheads, everything is timeless in Richard Linklater's highschool pic. And don't forget that all an important message "Keep on L-I-V-I-N!"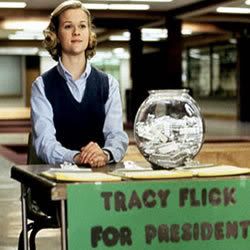 (6) ELECTION
Before penning 'About
Schmidt', 'Sideways' and (oddly enough) 'I Now Prounce You Chuck and Larry',
Alexander Payne gave us his biting satire' 'Election'. Oscar winning
actress Reese Witherspoon perfectly embodied Tracy Flick, the all-American high school gal who
always gets what she wants: After sleeping with a teacher and ruining
his life, she runs for president, trashes her own posters and blames it
on the competition. We always knew the popular girl had a dark side,
didn't you? P.S. Pick Flick!

(7) NAPOLEON DYNAMITE
Admit it: Before 'Napoleon Dynamite,' you'd never heard of a liger or seen dance moves quite like those Napoleon (Jon Heder) busts out at the school assembly. Ah, that Napoloeon: He's one of the awkwardest teens we've ever seen, but he does play a mean tetherball.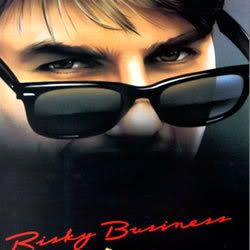 (8)RISKY BUSINESS
Long before Tom Cruise became a couch-jumping Scientologist, he came to prominence in this sharp satire of privileged suburban teens. The socks-and-undies dance scene is what everyone remembers, but this Reagan-era hit isn't just another teensploitation flick. It's about the soul-crushing pressure to be perfect, and the primal urges to rebel against a manicured, preprogrammed future – even if that means turning your parents' house into a brothel.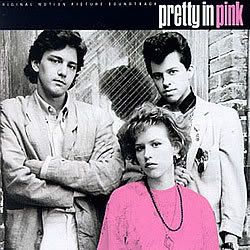 (9) PRETTY IN PINK
Molly Ringwald is Andie: quirky, smart and from the wrong side of the tracks. Her best friend, oddball Duckie (Jon Cryer), is in love with her; but she digs "richie" Blane (Andrew McCarthy). Nothing beats the bittersweet high school world of John Hughes in his prime.
(10) BRICK
"Nah, bulls gum it. They'd flash their dusty standards at the wide-eyes, probably find some yeg to pin." The high school kids in Brick talk like this for the entire movie. With a femme fatale, a dead girlfriend, and a mysterious cape-wearing drug lord, Brick gives you a teen flick in the guise of a noir thriller where everything is all very life-and-death. Come to think of it, that's exactly what high school is like…

WILD CHILD is in Irish cinemas from August 15th.