As we prepare for Electric Picnic, Movies.ie counts down ten of the best concert flicks on the market.
It's that time of year again. Time to pack your wellies, search out that mac-in-a-sac and of course deal with the ever-arrogant staff in your local adventure store as you pillage for all the same camping supplies you abandoned in Stradbally last year and inevitably will do again come Sunday. Yes it's Electric Picnic and this year, aside from the stellar musical line-up, cinephiles are in for a treat with the best Electric Picnic Cinema Tent since the festival began. You can check out the complete list and cinemas times HERE. In honour of the festival (and our excitement for Sigur Ros!), Movies.ie looks at some of the best concert flicks on the market (for all you non-EP goers- something to occupy the weekend!).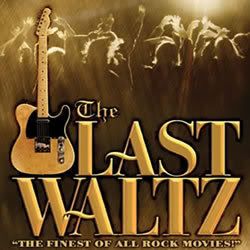 1 – The Last Waltz
When The Band decided that their day in the touring sun was finished they gathered their nearest and dearest to celebrate. The famed Winterland auditorium in San Francisco was filled with their supporters & The Band asked Scorsese to film the event. What emerged is now regarded as one of the finest concert films ever made with music from Bob Dylan, Van Morrison, Joni Mitchell, and Emmy Lou Harris. The Band appear frayed & exhausted; the '70s were drawing to a close & the scene was changing. As much a comment on the ending of an era as it is a piece of rock history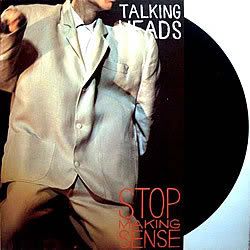 2 – Stop Making Sense
Stop Making Sense is as traditional a concert film as you could expect from Talking Heads. David Byrne takes to the stage alone with his guitar segueing into "Psycho Killer" as the other band members join him on consecutive songs. Stop Making Sense is more structured than other "live" concert films as it was recorded over three nights and only once shows the audience, normally an integral part of any live concert recording. This is Talking Heads in their prime with David Byrne at his most hypnotic.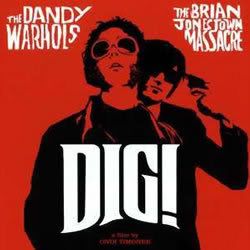 3 – DiG!
"You fucking broke my sitar, motherfucker!". That's how gleefully ridiculous this film about sometime friends, sometime enemies The Dandy Warhols & The Brian Jonestown Massacre can be. Filmed over 7 years as each band experienced the highs and the lows of life crashing into and out of the mainstream music industry. Egos clash and sitars are broken. Akin to the fascination of watching a car crash this documentary is a cautionary tale of what a little talent and an over-abundance of misguided confidence will do to a person.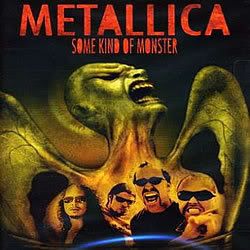 4 – Metallica: Some Kind of Monster
Metallica hire a "performance enhancing coach" to get them through the recording of St. Anger following frontman James Hetfield's admission into a rehab facility. What follows is a warts 'n' all documentary that concentrates much of its time on the relationship between Hetfield and drummer Lars Ulrich. Ulrich, never known for his endearing qualities, suffers most from the director's decision to show the band in their most natural form. Some Kind of Monster examines the issues a band develop over a career that has spanned more than two decades; there are many and they are, indeed, monstrous.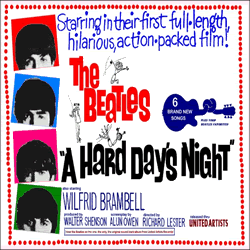 5 – A Hard Days Night 1964
Comparisons could be drawn between this and the conspicuously absent Spiceworld. Both were filmed quickly in order to capitalise on the market hysteria surrounding both bands; nobody presumed the Beatles would last as long as they did and The Spice Girls started to fall apart soon after. However where Spiceworld was a lesson in never hiring a "musician" to do an actor's job A Hard Days Night became a film that has stood the test of time owing to its well written script and clever satirical leanings. The Beatles came across as a band being stretched to their limit, their lives a never-ending montage of hotel rooms and car interiors.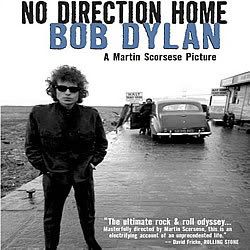 6 – No Direction Home
Dylan allowed this movie to be made on one condition: it stops after '66 following his first foray into retirement. What the audience gets is an unique glimpse at Bob Dylan's life from his rural beginnings via his Woodie Guthrie influenced folk days up to an including his fateful "electric" tour with The Band. Scorsese was editing The Aviator at the same time and as such it suffers somewhat from a lack of his hands-on approach. Regardless No Direction Home is essential viewing for any Dylan fan.
7 Elvis' '68 Comeback Special
It didn't look possible by 1968 that Elvis could return to any incarnation of his previous form until he donned that leather suit and silenced his critics with the Comeback Special. The pathetic figure the public had grown accustomed to pitying was fun again, playing his long forgotten guitar and singing like he meant it for the first time in years. Though we may be familiar with clips from this of his greatest hits seeing it in its entirety is a reminder of just how good he was and, tragically, that it couldn't last.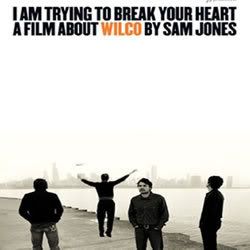 8 – I Am Trying To Break Your Heart
Band members fight. Lead singer has drug problems. Record company refuses to release somewhat "experimental" album. Band member gets fired. More forward-thinking label signs band and releases album. Album is a huge success. Band is happy. The formula may sound tired when it comes to I Am Trying to Break Your Heart but the finished product is anything but. The relationship between Tweedy and soon-to-be-fired Bennett adds to the drama of watching a band on the edge slowly stepping back from the brink. Like so many music oriented films it becomes less about the music and more about the people.
9 – T.A.M.I Show
T.A.M.I. means Teenage Awards Music International. Steve Binder who later directed Elvis' Comeback Special brought the kids of the 60s the ultimate rock concert with the T.A.M.I. Show. Worthy for the wealth of acts on offer including the Rolling Stones, The Beach Boys and a younger James Brown at his sexy best this concert is very much of its era. Worth watching for its nostalgic value this is a trip down, for some, memory lane; it is a chance to see the greatest acts of the last century before the ravages of fame got in their way.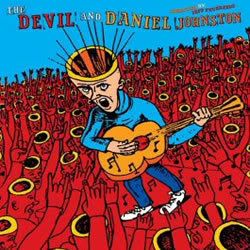 10 – The Devil and Daniel Johnston
More uncomfortable than Dig! for far less humorous reasons this documentary about the singer-songwriter Daniel Johnston delves into his battle with mental illness and his brushes with notoriety. Johnston alternately uses his bipolar condition to enhance his eccentricity before falling victim to the lows. The documentary delves into his career and charts his rise to cult status with thanks to Kurt Cobain and Sonic Youth. Once again it is a music documentary that focuses on the person behind the quirky songs.
Have a concert pic to add? Does 'Spice World' deserve a spot in the top 10? Suggestions, omissions, and castrations – all welcome in the comment box below.