Roger Greenberg, single, 40-ish and at a crossroads in his life, finds himself in Los Angeles, house-sitting for six weeks for his more successful/married-with-children brother. In search of a place to restart his life, Greenberg tries to reconnect with old friends including his former bandmate Ivan. But old friends aren't necessarily still best friends, and Greenberg soon finds himself spending more and more time with his brother's personal assistant Florence, an aspiring singer and also something of a lost soul. Despite his best attempts not to be drawn in, Greenberg and Florence manage to forge a connection, and Greenberg realizes he may at last have found a reason to be happy.
We're getting excited about 'Three and Out', the latest black comedy from director Jonathan Gershfield.
In this debut movie lead, Mackenzie Crook, aka Gareth from the Office, plays a London tube driver who has had two 'one unders' in as many weeks.
What are these 'one unders'? Well that's the London underground phrase to describe anyone who suffers the unfortunate event, accidental or not, of falling on to the train track. Quite literally being 'one under' the best part of two hundred tons of a London underground train…
After these two 'one unders', Crook learns the 'Three and Out' rule; three fatal accidents within a month and you're out of a job…. but with a huge pay off! What do you do? Why not find some suicide case and maybe ask him to time his death appropriately? Queue Colm Meaney-the local suicide who's just right the job. Hilarity, however morbid it is, ensues!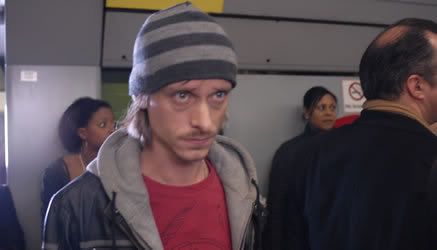 In their newly launched website, you get to check out the high definition trailer for the film, as well as read cast and character bios, you should also check out the site's 'fun stuff' section, with great games to play,each more morbidly hilarious than the last!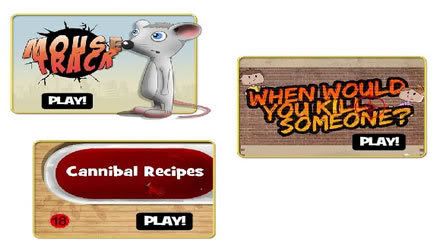 To play the games and check out what else is on offer, click HERE.

'Three and Out' gets its Irish release April 25th.