With "The Dark Knight" receiving only one Golden Globe nod, Movies.ie asks – are the Golden Globes prejudice against the superhero genre?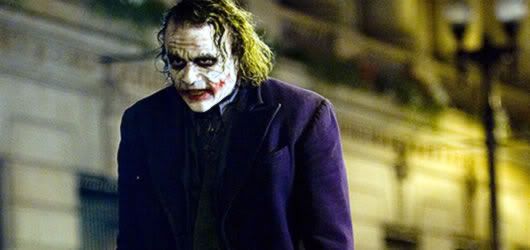 The Golden Globes are back – bigger, bolder, brighter, and more beautiful than ever (well at least if you compare it to the non-event that was last year)

As many of you will seen by now (click Page 2 to read the full list of nominees), The Dark Knight, which had been picking up all the right endorsements in the run-up to the Oscars, failed to win over Golden Globe voters, earning just one nomination. As expected, The Dark Knight's Heath Ledger was nominated posthumously for playing Batman's longtime foil, the Joker. What is unexpected is that "The Dark Knight" didn't figure in anywhere else-not in the Best Drama race and not in the Best Director field, where Christopher Nolan was denied.
And "The Dark Knight" isn't the only superhero film to escape the Hollywood Foreign Press' attention: "Hancock," "Hellboy 2", even "Iron Man" failed to pick up a single nomination.

If it could be argued the superhero blockbuster just didn't translate to members, but with so many fans and with these films appearing on so many top ten lists , including the the AFI's (American Film Institute) annual top ten best movies list, the question for today's poll is:
Are the Golden Globes prejudice against the superhero genre? Have your say in the poll and discussion area below: