See the new Batman movie first and for free!
Movies.ie
in association with Warner Brothers Pictures are offering you the chance to win exclusive tickets to the Irish premiere screening of 'The Dark Knight' on July 22nd
2008
MOVIE SYNOPSIS
The
follow-up to the action hit "Batman Begins," "The Dark Knight" reunites
director Christopher Nolan and star Christian Bale, who reprises the
role of Batman/Bruce Wayne. In the new film, Batman raises the stakes
in his war on crime. With the help of Lieutenant Jim Gordon and
District Attorney Harvey Dent, Batman sets out to dismantle the
remaining criminal organizations that plague the city streets. The
partnership proves to be effective, but they soon find themselves prey
to a reign of chaos unleashed by a rising criminal mastermind known to
the terrified citizens of Gotham as The Joker.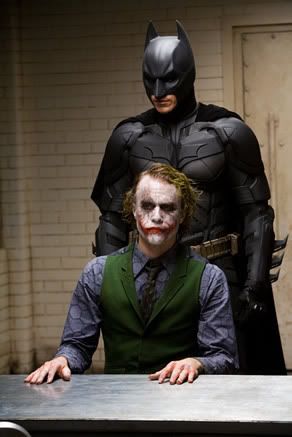 To win tickets to this
screening for you and a friend, simply mail us here at and answer the following question
Q: Who plays the role Alfred in The Dark Knight?
Please include your real name, your address,
and be sure to your Movies.ie username!

This Competition is now closed! More screenings are happening all the time – stay tuned!
Visit the official site here : www.thedarkknightmovie.co.uk
Cert = 15A
The Dark knight will open in Irish cinemas everywhere on July 24th
Click Play below to view The Dark Knight trailer…