The cast of Step Brothers are coming to Dublin, what should we ask them?
It's not often that Ireland plays host to A-List Hollywood stars but this month it's been raining celebrities all over Dublin. Only two weeks ago Movies.ie users were hanging out with Adam Sandler and Rob Schneider at the Irish premiere of 'You Don't Mess With The Zohan' and now Will Ferrell and John C. Reilly are getting ready to walk the cobblestones of Temple Bar to promote their new movie 'Step Brothers'.
Movies.ie is interviewing both Will Ferrell and John C. Reilly next week and we'd like to give you the oportunity to submit fan questions to the actors.

Do you want to know how Will Ferrell gets his hair so curly?
Do you want to know how John C. Reilly hit the high notes in 'Chicago'?
Do you want to know about the Anchorman sequel?
Here's your chance to ask them anything….

Write your questions for the two stars here and we'll do our best to get answers to at least some of them.

Note : We can't guarantee we'll get to ask everything, nor
can we guarantee an answer but we'll try our best.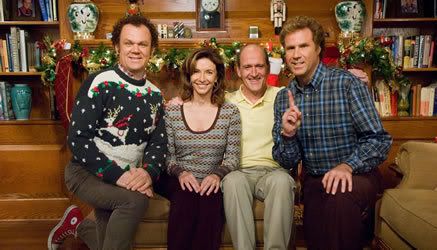 SYNOPSIS: Brennan Huff, a
sporadically employed thirty-nine-year-old, lives with his mother,
Nancy. Dale Doback, a terminally unemployed forty-year-old lives with
his father, Robert. When Robert and Nancy marry and move in together,
Brennan and Dale are forced to live with each other as step brothers.
As their narcissism and downright aggressive laziness threaten to tear
the family apart, these two middle-aged, immature, overgrown boys will
orchestrate an insane, elaborate plan to bring their parents back
together. To pull it off, they must form an unlikely bond that maybe,
just maybe, will finally get them out of the house.
'Step Brothers' is in Irish cinemas from August 29th.