In our final 2009 Movies Preview, we take a look at everything from Terminator: Salvation to Year One
TERMINATOR: SALVATION
June 2009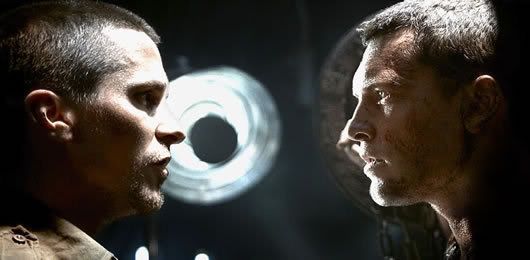 The highly anticipated new installment of "The Terminator" film franchise is set in post-apocalyptic 2018. John Connor is the man fated to lead the human resistance against Skynet and its army of Terminators. But the future that Connor was raised to believe in is altered in part by the appearance of Marcus Wright, a stranger whose last memory is of being on death row. Connor must decide whether Marcus has been sent from the future, or rescued from the past. As Skynet prepares its final onslaught, Connor and Marcus both embark on an odyssey that takes them into the heart of Skynet's operations, where they uncover the terrible secret behind the possible annihilation of mankind.
TOY STORY 3D
June 2009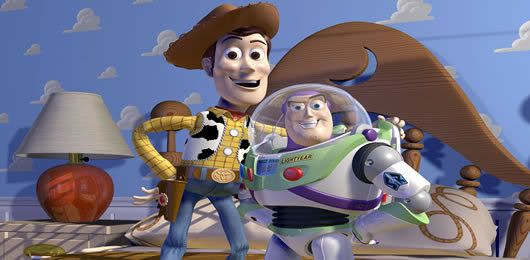 Originally released by Walt Disney Pictures in 1995, "Toy Story" was the first feature film from Pixar Animation Studios and director John Lasseter. The film went on to receive Oscar® nominations for Best Original Score, Best Original Song, and Best Original Screenplay, and earned Lasseter a Special Achievement Award (Oscar®) "for the development and inspired application of techniques that have made possible the first feature-length computer-animated film." The 3-D version of this landmark film is being personally overseen by Lasseter with his acclaimed team of technical wizards handling all the necessary steps in the conversion process.
TRANSFORMERS: REVENGE OF THE FALLEN
June 2009

In the highly-anticipated Transformers: Revenge of the Fallen, debuting June 26, 2009, Sam Witwicky (Shia LaBeouf) again joins with the Autobots® against their sworn enemies, the Decepticons®. Michael Bay directs from a screenplay by Ehren Kruger & Roberto Orci & Alex Kurtzman.

2012
Jul 09
Never before has a date in history been so significant to so many cultures, so many religions, scientists, and governments. 2012 is an epic adventure about a global cataclysm that brings an end to the world and tells of the heroic struggle of the survivors.


UP
Oct 09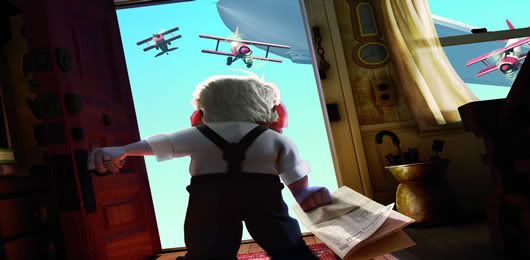 From the Academy Award®-nominated team of director Pete Docter ("Monsters, Inc.") and co-director Bob Peterson comes UP, a comedic adventure taking off (and lifting spirits) in summer 2009. Carl Fredricksen spent his entire life dreaming of exploring the globe and experiencing life to its fullest. But at age 78, life seems to have passed him by, until a twist of fate (and a persistent 8-year old Junior Wilderness Explorer named Russell) gives him a new lease on life. UP takes audiences on a thrilling journey where the unlikely pair encounter wild terrain, unexpected villains and jungle creatures. When seeking adventure next summer – look UP.


VICKY CHRISTINA BARCELONA
Feb 09
Vicky (Rebecca Hall) and Cristina (Scarlett Johansson), hit Barcelona for a summer vacation and end up in an unusual encounter with a local painter (Javier Bardem). He seduces them into joining him on a white-knuckle plane trip to his place. There, he tries to bed both separately and together–until his unstable ex-wife Maria Elena (Penelope Cruz) shows up and throws his game plan off. Perhaps it was something in the Spanish water, but Woody Allen has produced his funniest movie in years in the seductively engaging Vicky Cristina Barcelona.

WATCHMEN
Mar 09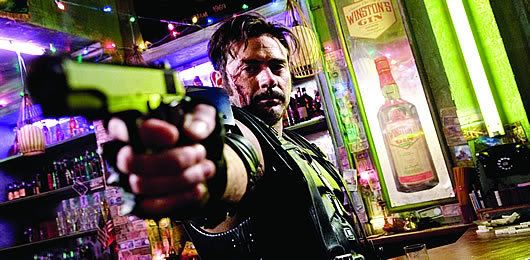 A complex, multi-layered mystery adventure, the film is set in an alternate 1985 America in which costumed superheroes are part of the fabric of everyday society, and the "Doomsday Clock" – which charts the USA's tension with the Soviet Union – is set at five minutes to midnight. When one of his former colleagues is murdered, the washed-up but no less determined masked vigilante Rorschach sets out to uncover a plot to kill and discredit all past and present superheroes. As he reconnects with his former crime-fighting legion – a ragtag group of retired superheroes, only one of whom has true powers – Rorschach glimpses a wide-ranging and disturbing conspiracy with links to their shared past and catastrophic consequences for the future. Their mission is to watch over humanity…but who is watching the Watchmen?
WHERE THE WILD THINGS ARE
Sep 2009

Maurice Sendak's classic book Where the Wild Things Are comes to the big screen in an adventure tale for every generation.
WHITEOUT
Sep 2009
Carrie Stetko, the lone U.S. Marshal assigned to Antarctica, is investigating the continent's first murder, which draws her into a shocking mystery. Now, with only three days until winter, Carrie must solve the crime before Antarctica is plunged into darkness and she is stranded with the killer.
THE WOLFMAN
Nov 09

With the help of special effects master Rick Baker (HELLBOY, MEN IN BLACK), Oscar winner Benicio Del Toro transforms into the hairy hybrid of the title. Directed by Joe Johnston (JURASSIC PARK III), THE WOLFMAN follows in Universal's grand tradition of horror movies, including the 1941 classic THE WOLF MAN, starring Lon Chaney Jr. and Bela Lugosi.


X-MEN ORIGINS: WOLVERFINE
May 09
Hugh Jackman can't escape Wolverine's claws as he returns for a fourth turn as the Marvel mutant. Gavin Hood (RENDITION, TSOTSI) directs this film that takes place before the three previous X-Men movies and explores Wolverine's mysterious past.

YEAR ONE
Jul 09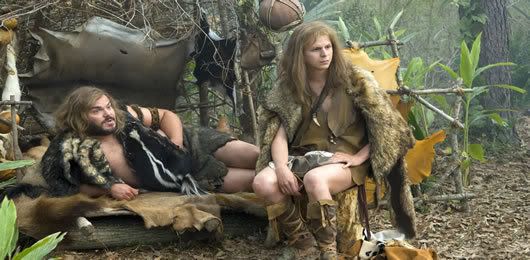 Shawn Colfax (Nicholas D'Agosto) and Nick Brady (Eric Christian Olsen), the stars of the Gerald R. Ford High School football team, are dreading the prospect of another summer at football camp. When Nick hatches a scheme for the two to join their school's cheerleaders at cheer camp instead, they find themselves awash in a sea of gorgeous young women. It all goes great until Shawn falls for Carly (Sarah Roemer), the beautiful head cheerleader who sees right through them.

Check back next week for our 2009 Preview Quiz!