Win a copy of Kate and Leo's groundbreaking Revolutionary Road – on DVD from Friday

Academy Award nominee Leonardo DiCaprio and Academy Award winner Kate Winslet reunite for two powerful, groundbreaking performances in Revolutionary Road.

Based on the bestseller by Richard Yates, this mesmerizing and moving story follows the lives of a passionate young couple living in suburban Connecticut who decide to risk everything to pursue their dreams. They're willing to break away from the ordinary – but can they do it without breaking apart?
Brilliantly acted and emotionally powerful, Revolutionary Road is out on DVD from Friday, June 26th and here's your chance to win a copy.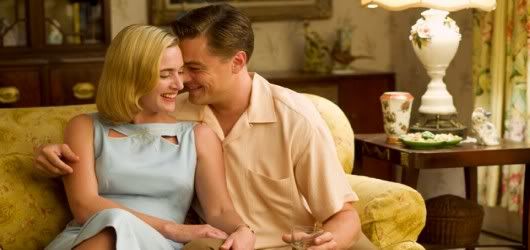 To celebrate the films release, we have copies of the DVD to give away. All you have to do to be in with a chance of winning is answer the following question.
Q: What film did Leonardo DiCaprio and winner Kate Winslet previously star in as ill-fated lovers?

Click here to submit your answer – and good luck!

Revolutionary Road is on DVD from Friday, June 26th.