To celebrate the return of Robert Langdon, Movies.ie has goodie galore up for grabs!
The team behind the global phenomenon The Da Vinci Code returns for the highly anticipated Angels & Demons and to celebrate Movies.ie has goodie galore up for grabs – includings t-shirts and the official Angels and Demons soundtrack!


Based upon the bestselling novel by Dan Brown. Tom Hanks reprises his role as Harvard religious expert Robert Langdon, who once again finds that forces with ancient roots are willing to stop at nothing, even murder, to advance their goals. Ron Howard again directs the film, which is produced by Brian Grazer, Ron Howard, and John Calley.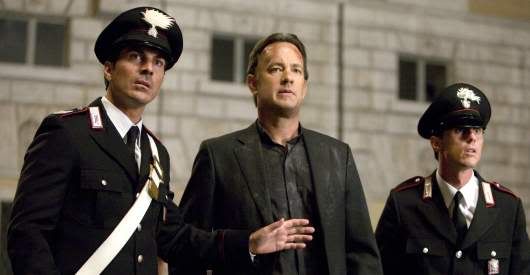 HOW TO ENTER THIS COMPETITION?
Just answer our simple question below and click here to submit your answer.

Q: Who wrote Angels and Demons?


Best of luck to all who enter!
Angels and Demons is in Irish cinemas now!