Disney returns to classic 2-D animation with the The Princess and the Frog – check out the Movies.ie guide here!
Movies.ie is gearing up for the release of Princess and the Frog – Disney's latest fairy tale adventure. The picture foolows the young Princess Tiana who meets a frog prince who desperately wants to be human again. after being cursed by an evil witch doctor. A fateful kiss will lead the two into a hilarious adventure that will forever change their lives… In many ways similar to Shrek but with a Disney spin, Movies.ie presents its first look at the trailer for what promises to be a classic from the House of Mouse.
A 21ST Century Girl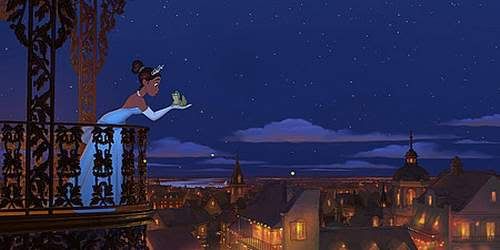 The Princess and the Frog promises to fill one gaping hole in the Disney princess line, with Tiana being a beautiful young woman from 1920s New Orleans. As you'd expect from a modern Disney princess, she's a smart and resourceful person, but of course she has a lesson to learn .It's only fitting, too, that Tiana will become Disney's first United States princess (Pocahontas was Native American, of course, but pre-U.S.), in the same year that the Obamas take to the White House. It's good to see Disney adding a princess to their hugely popular line that reflects the changing face of America.
French Frog?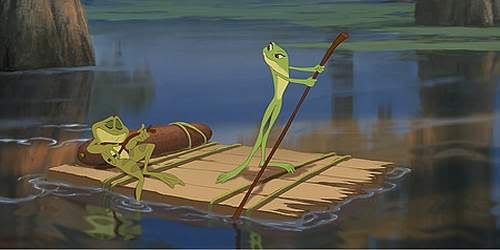 Voicing Prince Prince Naveen, the frog so desperate to be human again – will be none other than Bruno Campos . Recognise the name – we didn't either but apparently he was a big hit on American television starring in shows like Nip Tuck and ER. And what accent has he chosen for the loveable frog – French of course – some sterotypes are hard to escape!

2-D – a return to form?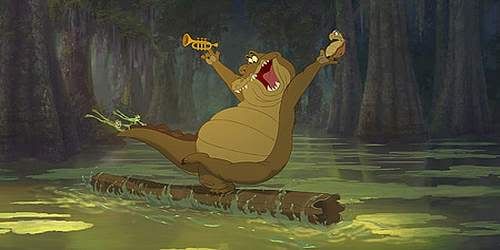 With so many 3-D movies in cinemas, Disney have decided to go "retro" with this one – returning to 2-D drawn animation. The intro even features a retrospective of their earlier films highlighting that the film will be in "the tradition of Walt Disney classics." And we're certainly getting that feel from the above pic – the Jungle book anyone?
The Princess and the Frog ribbits its way into Irish cinemas February 12th 2010. But do you think it will work? Take a look at the trailer below and let us know your thoughts.