With Guy Ritchie
(1) THE LONG GOOD FRIDAY
It was movie that launched Bob Hoskins' career. In 1980, Hoskins was Cockney crimelord Harold Shand, whose plans to rejuvenate the Docklands area of London was under threat by an unknown adversary. A violent, well-written, and intelligent flick, watch out for a young Pierce Brosnan in his feature debut as one of the killers.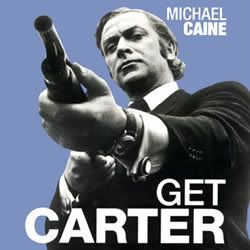 (2) GET CARTER
Forget the remake, we're talking about the 1971 original. Michael Caine gives an outstanding performance as Carter, the brutal London gangster travelling off his patch to Newcastle to bury his brother and to take revenge on those who killed him. Carter's relentless vendetta – which includes rescuing his niece from the porno industry – soon turns the mob world against him, leading to one of cinema's most shocking endings.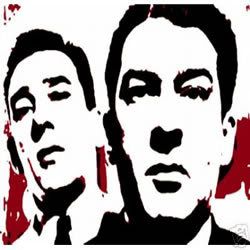 (3) THE KRAYS
This true crime pic cast real-life Spandau Ballet siblings Gary and Martin Kemp as the notorious Kray twins who ruled the London underworld during the early 1960s. Unlike other Kray inspired films, director Peter Medak offers a chillingly surreal look at the relationship of the Kray boys and their history.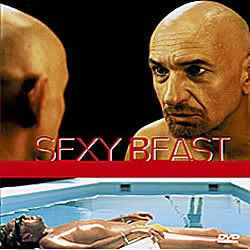 (4) SEXY BEAST
British gangster Gary "Gal" Dove (Ray Winstone) is forced out of retirement by the deranged, psychotic and downright terrifying gangster Don Logan, (Oscar-nominee Ben Kingsley) to participate in a heist masterminded by the equally menacing Teddy Bass (Ian McShane). With a well-assembled cast and a top-notch script, Sexy Beast is one stylish gangster flick.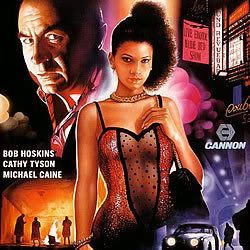 (5) MONA LISA
An early Neil Jordan film 'Mona Lisa' is the story of ex-con George (Hoskins), who is given a cushy job as the driver for high-class prostitute Simone (Tyson) by his former boss, Dinny (Michael Caine). As George and Simone find out more about each other, they form a friendship despite possibly conflicting incentives. A compelling watch – particularly for the onscreen chemistry of the film's two leads.
(6)LOCK, STOCK AND TWO SMOKING BARRELS.
Four East End blokes (Nick Moran, Jason Statham, Jason Flemyng, and Dexter Fletcher) run afoul of porno king Hatchet Harry (P.H. Moriarty). In order to pay off Hatchet Harry, the four concoct another ruse, this time to rip off the local pot dealers. Ritchie's stunning feature celebrates its tenth anniversary this year and remains his best film to date.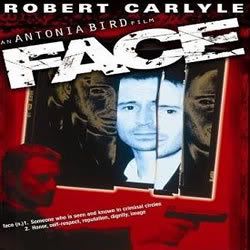 (7) FACE
Robert Carlyle plays Ray – a disillusioned ex-political activist who now belongs to a group of thieves, including hardened criminal Dave (Ray Winstone). Their East End gang manages to pull off a master heist: the robbery of a London security firm. But when the job doesn't net as much loot as they'd expected, tensions mount within the gang. Face is both a gripping thriller and a grim look at working class Britain in a post-Margaret Thatcher age.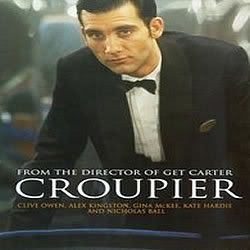 (8) CROUPIER
Clive Owen is the aspiring novelist Jack Manfred – a cold, self-absorbed, and morally ambiguous man – who takes a job as a roulette dealer at a London casino. Soon, he finds himself drawn into a scheme to rob the joint. The heist and his relationship with the mystery woman who proposed it (Alex Kingston) could very well be Jack's downfall (or the basis for a killer novel).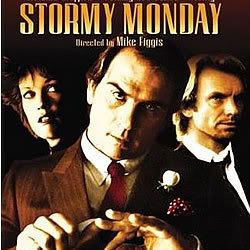 (9) STORMY MONDAY
Ruthless American developer Cosmo arrives in rundown Newcastle and sets his sights on the land occupied by Finney, a jazz club owner who is unwilling to sell out. The production was initially a low budget project funded by Channel 4. When the film attracted American financing it was suggested that the film be recast with American actors. Both Melanie Griffith's and Tommy Lee Jones' careers were in a dip at the time and agreed to take parts at a lower fee. Between the time of the film being shot and its release Working Girl was released and Griffith became an Oscar-nominated star. This secured Stormy Monday greater attention on its US release helping revive interest in Lee Jones and propel Figgis and Sean Bean to Hollywood.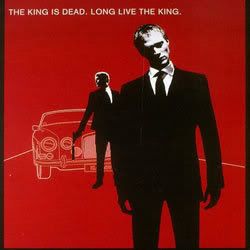 (10) GANGSTER NO. 1
An aging Gangster (Malcolm McDowell) grows anxious that his old mentor-turned-enemy Freddie Mays (David Thewlis) is getting out of prison. The story flashbacks to the young Gangster's (a creepy Paul Bettany) rise to power, his relationship with Freddie and the violent fallout they have over Karen (Saffron Burrows). Gangster No. 1 is an incredibly violent but engaging character study.
Got a gangster pic to add? Suggestions, omissions, and castrations – all welcome in the comment box below.
RocknRolla is in Irish cinemas from Friday, September 5th.