As the Galway Film Fleadh gets other way, Movies.ie takes a look at some of the highlights from this year's film festival.
Film enthusiasts and industry heads will rub shoulders in Galway this week as the 21st annual Galway Film Fleadh, with the six-day festival showcasing the best in national and international film, kicks off. Celebrating its 21st birthday in style – the festival promises a host of world premieres, special tributes, Irish and international features, documentaries and shorts, with a prestigious array of actors, directors, and filmmakers in attendance. So if your Galway bound this weekend – as every good movie buff should be – be sure to check out the following highlights: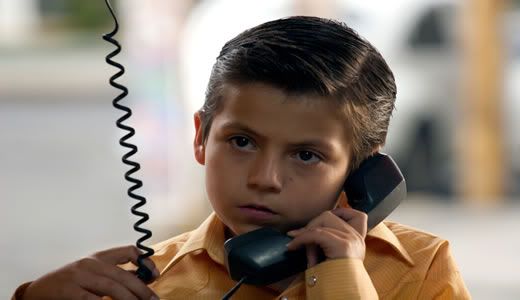 Celebs Galore!

Award winning actress Anjelica Huston will participate in the Public Interview in the Town Hall Theatre on Sunday July 12, Michael Fassbender will give the Actor's Masterclass, acclaimed international Producer Ted Hope will give the Producers Masterclass and renowned screenwriter Christopher Hampton will give the Screenwriters Masterclass. The Festival will also pay tribute to Redmond Morris a prolific Irish producer who will take part in a special interview in the Cinemobile in Galway on Saturday July 11.
Ireland's Own!
The 21st Galway Film Fleadh will screen eight Irish world premieres. These include Zonad the latest film by John Carney, The Disturbed an epic thriller, The Race which tells the story of a young girl who wants to be a rally diver, His and Her, Ken Wardrop's first feature film, Savage a film which is not for the faint hearted, Swansong:Story of Occi Byrne a poignant film about illegitimacy, One Hundred Mornings a film about survival and Memoria which tells the tale of a young couple who struggle to deal with strange occurrences which keep happening on their honeymoon. There is a special screening of comedy films selected by well known stand up comedians Des Bishop, Maeve Higgins, Ardal O'Hanlon and Neil Delamere who have chosen their funniest film of all time.
Don't Miss!

The festival will screen a mix of international feature films including Adventureland, a coming of age comedy set in a Pennsylvania amusement Park and Baraboo which follows six people who have carved out a life in a rundown motel in Wisconsin. Other titles include Frozen River which gives an insight into the costs of smuggling immigrants and Amreeka which highlights the difficulties a Palestine woman and her son face as they try to fit into American society. American Violet which is based on true events in the US 2000 General Elections tells the story of a poor African American mother of four who is wrongfully accused of being a drug dealer in Texas. Sporting enthusiasts should not miss Sugar an honest film about a Dominican Republic baseballer who attempts to make it big in the United States while Fathers of Girls which stars Ray Winstone portrays the unconditional love a father has for his daughter. Ray Winstone will attend the screening.
Tickets for all screenings are available from the Town Hall Theatre (091 569777 or online at www.tht.ie). The Full Festival Programme is available on www.galwayfilmfleadh.com