It's the battle of fashions finest as Movie Wars pits Coco Channel versus Anna Wintour
According to Heidi Klum, in the world of fashion 'one minute you're in and the next minute you are out'. This weeks movie wars we pit the two fashion events of the season against each other in the hopes that one of them will be the next big thing and the other is recued 70% off and flung in the discount bin. Coco Before Chanel and The September Issue are the hottest fashion flicks this side of the Milan Runway (and Movie Theatres). Get your gladrags on and get ready to strut down the catwalk as these two go head to head in Movie Wars…
Plot v Plot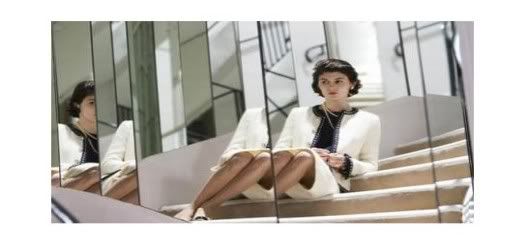 Coco Before Chanel is the story of a little orphan known as Gabrielle Chanel who would in later years become the much adored and praised fashion icon 'Coco Chanel'. Raised in poverty, dancing in Cabaret shows, her creative eye would crown her the Queen of French and world fashion but there is more to her story, Coco Before Chanel looks at the life behind the clothes, the woman and the loves of her life. Beautiful outfits and scenery mixed wonderfully with Coco's two greatest loves, men and fashion.
The September Issue is a documentary following the Chief in Editor of Vogue fashion magazine, Anna Wintour, the gatekeeper of today's fashion world. A terrific and terrifying insight into the fashion world, the camera follows Anna as she and her people prepare for the Christmas of the Fashion World, the September Issue of Vogue magazine, read by over 13million people each year.
While The September Issue is fantastic in all it's catty glory and fabric universe, unless you are a true diehard fashionista, you may find it hard to keep your eyes awake. Coco Before Chanel offers a story as well as beautiful outfits and has enough to keep you entertain from start to fully sequined gown (that's fashion for finish)
The first point is awarded to Coco Before Chanel.