Two teenaged children get the notion to seek out their biological father and introduce him into the family life that their two mothers have built for them. Once the donor is found, the household will never be the same, as family ties are defined, re-defined, and re-re-defined.
The release of 'Iron Man' in 2008 has officially kick started the summer blockbuster season. Film goers have every reason to be excited as in the upcoming weeks we will be treated to some of the most eagerly anticipated films of year. Blockbusters like 'The Dark Knight' and 'The Incredible Hulk' will no doubt be essential viewing. For the respective studios that financed these films they will constitute a large share of their overall profits for the summer season. While these tent pole films are arguably the most important summer releases for the studios, in terms of revenue, they may be facing a challenge to the throne.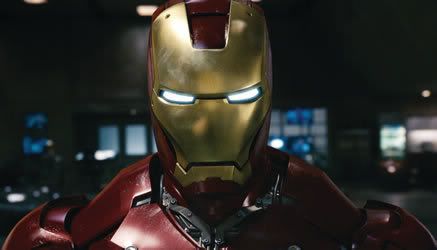 Despite the fact that films such as 'Iron Man' appeal to the masses and seem to be as close to a sure thing you can get, in terms of box office takings, the simple fact is that blockbusters are very expensive to produce and therefore represent a great deal of risk to studios that finance them. Big budget equals high risk and a blockbuster movie that flops has the potential to bring a studio to its knees. For every Spiderman success story there is also the potential for a flop of Cutthroat Island proportions. Perhaps the most recent example of studio executives panicking over a big release was last years 'Superman Returns', directed by Bryan Singer. Despite having a huge fan base, largely positive reviews and an extremely bankable director (following his work on the X Men franchise) the film has only recently managed to turn over a profit. This was mainly due to a budget that was reported to be in excess of $250 million. Despite this case the majority of blockbusters are very popular with film audiences. In the cost to profit ratio however these films are dwarfed by a recent and unlikely contender.
The summer comedy is fast becoming the golden ticket in tinsel town . The fact is that these films cost very little for the studio to produce and are very popular amongst filmgoers around the globe. It seems that ever since Lloyd fell of the jet way in 'Dumb and Dumber' audiences have flocked to the theatre in the summer to have their ribs tickled just as much as their adrenaline pumped. This trend was set by the raucous 70's comedies such as 'Animal House' and 'Porkies' however there is no doubting that the late 90's and early 00's saw an explosion of laugh out loud movies and a comedy renaissance in Hollywood. The success of the 'American Pie' and Austin Powers trilogies along with other films such as 'Zoolander', 'Anchorman', 'Blades of Glory' etc are testament to the enduring appeal of the summer comedy. Mike Myers' trilogy as the swinging 60's spy grossed close to $600,000,000 worldwide with the three films costing just in excess of $110,000,000. It doesn't take a maths genius to see the appeal of these films to the studios that finance them.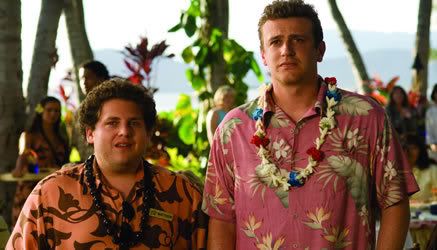 If we trace from the year 2000 right up to last years summers releases it's easy to see the popularity of these films to both audiences and the studios behind them. Last summer's comedy releases were no exception to this trend of increasing box returns for comedy. 'Knocked Up' and 'Superbad' (both from the Apatow group) were runaway global hits but paled into comparison to everyone's favourite thong wearing anti semantic Kazakhstani reporter, Borat. Recent years have seen an increase in the amount of high profile comedy films released, most involving the so called "Frat Pack". The studios seem to be showing no signs of slowing down the production of these film as this summer alone promises to be one of the best for comedy releases. Already this season we have seen Peter Segal's hilarious attempts to get over his girlfriend in 'Forgetting Sarah Marshall' and the laughs don't stop there. Some feature choices that will no doubt get the audiences packed into the cinema include 'Get Smart' which sees Steve Carell send up the world the world of international espionage, Step Brothers reunites the comedy duo of Will Ferrell of John C Reilly. And with a premise as good as 'Tropic Thunder' it seems that the summer comedies will continue to make audiences and studios laugh alike. Indiana Jones and Batman beware…you may face your greatest threat yet!
Words: Paul Moore
DISCUSS : Do you agree, disagree? What do you want to see come Summer time?