Movies.ie previews this year's 53rd Corona Cork Film Festival -kick starting this Sunday October 12th.
The 53rd Corona Cork Film Festival kicks off this weekend, ushering in a week of movie programming that is sure to entertain all. Having watched close to 3500 films, those festival folk have carefully selected a programme that they feel adequately encapsulates all aspects of cinema – from big-budget blockbusters to world cinema releases, innovative independent films to informative documentaries, from short films to experimental filmmaking and from fondly remembered classics to lost films exhumed from the deepest of archives… This year also boosts some 125 guests from 15 countries in attendance, with the number expected to rise to over 150 by the time the festival starts this Sunday October 12th (opening this year with the Coen Brothers film 'Burn After Reading'). If you find you're in Cork this weekend, Movies.ie recommends you check out the following films…
BURN AFTER READING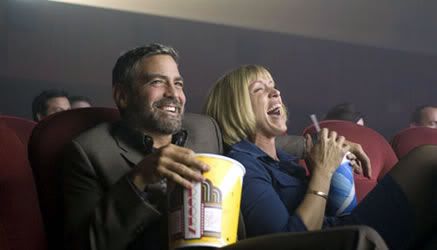 Following on the heels of the deep cynicism of their Oscar winning, No Country for Old Men, the Coen brothers have crafted an original screenplay that falls back on the kind of human satire they have exploited so well in past efforts like Fargo and The Big Lebowski. This screwball comedy with a sharp, cutting edge includes: an ex-CIA analyst Osborne Cox (John Malkovich), who has just been fired; a couple of Washington D.C. gym trainers Chad Feldheimer (Brad Pitt) and Linda Litzke (Frances McDormand); a womanizing Federal Marshall named Harry Pfarrer (George Clooney); and assorted other nutcases, who all collide when a lost computer disc with supposedly top secret material winds up in the wrong hands.
CHOKE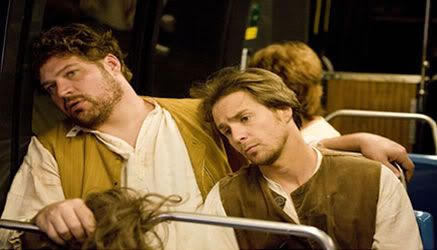 Actor-turned-director Clark Gregg shows he is as adept behind the camera as in front of it with Choke, a wickedly colourful dark comedy about mothers and sons, sexual compulsion, and the sordid underbelly of Colonial theme parks. Adapted from the acclaimed novel by Chuck Palahniuk, Choke tickles the funny bone as it dives into darker areas of human behaviour. At the heart of the film is yet another staggering performance by Sam Rockwell as Victor; he fully inhabits the character and nails both the comedic and dramatic aspects with indelible timing and delivery. A delicious blend of fresh writing, juicy performances, and sharp directing, Choke is actually quite easy to swallow.

Continued on page 2 – Click Here