No need to change the description – or the picture!
GOOD DICK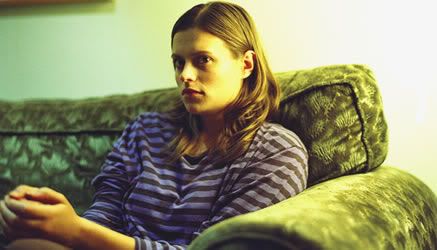 In Good Dick, the notion of "romance" is turned on its head and refashioned into a more modern-if not more offbeat image. When Anna slinks into an independent video store to check out the latest in erotic offerings, she catches the eye of one of the clerks. He takes it upon himself to break down her emotional barriers and launches on a quest to make her fall in love with him. From the beginning, we see this is not going to be an easy task. Marianna Palka is the tour de force writer, director, and actor behind Good Dick. She surrounds herself with an ensemble of great, young character actors, most notably Jason Ritter, who masters the daunting task of making a total loser (and part-time stalker) into one of the most lovable and eccentric characters in indie film. Deadpan as Anna, Palka is the perfect foil to his persistent come-ons, blatantly rejecting him at every turn. In this exceptionally well-written film, their tortured encounters transition from a bizarre standoff to…well, what they end up with.
BRIDESHEAD REVISITED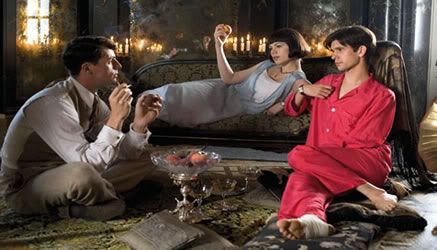 Though director Julian Jarrold's adaptation of the Evelyn Waugh novel 'Brideshead Revisited' spans decades and continents, it's a taut film that never drags and can excite contemporary audiences. Matthew Goode stars as lower-class Londoner Charles Ryder, an aspiring artist who is beginning his studies in history at Oxford in the 1920s. A chance encounter with dandyish aristocrat Sebastian Flyte (Ben Whishaw) changes the course of his life. The two embark on a close, intense friendship that is further complicated by the introduction of Sebastian's beautiful sister Julia and his overbearing, extremely religious mother, Lady Marchmain (Emma Thompson). The filmfollows Charles from the carefree '20s through the beginning of World War II, focusing on his complicated relationship with the upper-class family and their estate, Brideshead. With conflicts of class, religion, and desire and, with its artful costumes and gorgeous settings, is essential viewing for fans of the genre.

HUNGER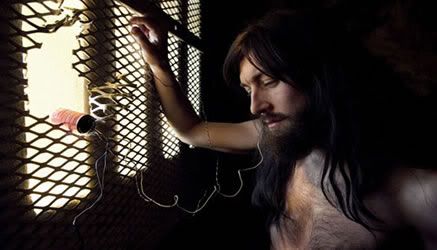 Winner of this year's Camera d'Or at Cannes, Steve McQueen's debut feature 'Hunger' is the story of Bobby Sands and the final days of his hunger strike at the Maze prison in 1981. Written by playwright Enda Walsh, Hunger is a visual tour-de-force, with Michael Fassbender turning in a spellbinding performance as Sands, from portraying his flair for political rhetoric through to his horrendous physical decline. Hunger is raw, powerful film-making and an urgent reminder of this uniquely ugly, tragic and dysfunctional period in British and Irish history.
Continued on page 3 – Click Here
GOODBYE SOLO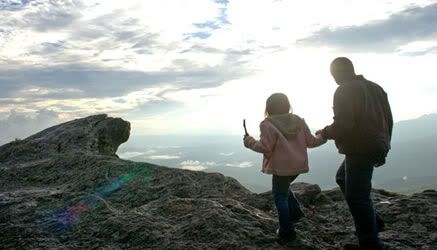 A winner at this year's Venice film festival, Ramin Bahrani's third feature is another slice of rewardingly idiosyncratic independent filmmaking from the one of the most distinctive and rapidly emerging young auteurs working in cinema today. Solo is a Senegalese taxi driver living in Winston-Salem, North Carolina with aspirations to become a flight attendant. We meet him as he strikes up an unlikely rapport with a disgruntled passenger, 70-year-old William, who convinces Solo to pick him up again in a fortnight to take him to Blowing Rock, a local tourist attraction, but also an imposing and notorious cliff-top. During the course of their conversation, Solo realises that William has a tragic plan for the end of their road trip and takes it upon himself to befriend the man and help him find a new lease on life. The humanist qualities of the main characters shine through as the compelling pairing of first-time actor Souleymane Sy Savane and one-time Elvis bodyguard Red West provides an irresistible charm.

SILENCE OF LORNA
In order to become the owner of a snack bar with her boyfriend, Lorna, a young Albanian woman living in Belgium becomes an accomplice to a diabolical plan devised by mobster Fabio. Fabio has orchestrated a sham marriage between her and Claudy. The marriage allows her to obtain Belgian citizenship and then marry a Russian Mafioso willing to pay a lot of money to acquire the same quickly. However, for this second marriage to be possible, Fabio has planned to kill Claudy. Will Lorna keep silent? A nuanced, surprising and deeply moving, The Silence of Lorna is a beautifully observed study of immigrants in the new Europe attempting to eke out a living, often through rather dubious means
The 53rd Corona Cork Film Festival runs from October 12th -19th. For more information, visit their official website here.