Looking for some holiday distraction but can't get to the cinema? Movies.ie presents our guide to the best of box this Christmas season.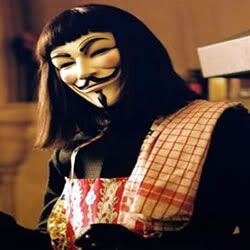 V FOR VENETTA
Vive la Révolution! This Christmas take a break from holiday cheer to enjoy some much needed dystopian distraction. Based on the works of graphic novelist Alan Moore, Hugo Weaving plays the enigmatic figure V, who rebels against an authoritarian state, donning a mask of vilified would-be terrorist of British history Guy Fawkes and leading a revolution sparked by assassination and destruction.
10:25pm BBC2 – December 20th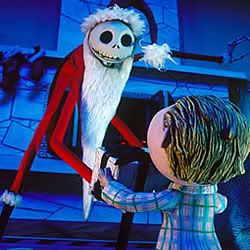 THE NIGHTMARE BEFORE CHRISTMAS

Revisit the nightmare this holiday season with Tim Burton's wacky, romantic, not to mention, deeply gothic picture. Despite having recently presided over a very successful Halloween, Jack Skellington, aka the Pumpkin King, is bored with his job and feels that life in Halloweenland lacks meaning. Then he stumbles upon Christmastown and promptly decides to make the Yuletide his own…
11:50am BBC2 December 20th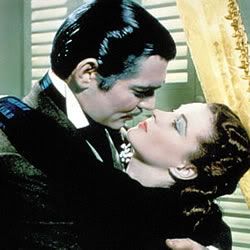 GONE WITH THE WIND

It's just not Christmas with your annual 226 minutes of Scarlet, Rhett and co. Sure the it may boil down to a story about a spoiled Southern girl's hopeless love for a married man but more then that, "Gone with the Wind" offers love, lose, war, hope, redemption – all on an epic scale.
11:10PM TG4 – December 21st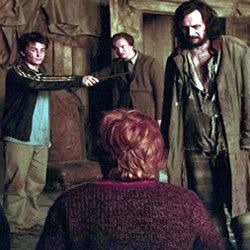 HARRY POTTER AND THE PRISONER OF AZKABAN
The third in the Potter series and the undoubtedly the best, Alfonso Cuaron steps behind the camera offering a visually arresting take on the Potter verse- infused with magic, mystery and all round charm. This time, Harry must contend with Sirius Black – escapee from Azkaban prison. Luckily he has his new defence against the black arts teacher (David Thewlis) to provide some much needed assistance…

3.25pm RTE 1- December 21st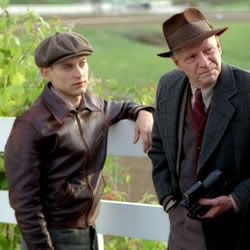 SEABISCUIT
Spider-man star Tobey Maguire toplines as Red Pollard – the tall, one eyed jockey who partnered the small, bow legged Seabiscuit to success and captured the imagination of the Depression era America. Well, Christmas is all about hope!

4:35pm BBC2 – December 23rd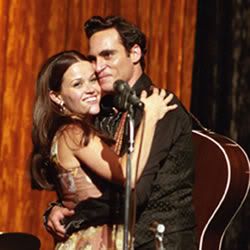 WALK THE LINE

A look at the early life of Johnny Cash, from his bleak childhood to his triumphal Folsom Prison concert in 1968,; Joaquin Phoenix delivers a powerful portrait of this troubled genius.
8.50pm RTE 1 – December 24th
WALLACE AND GROMIT: THE CURSE OF THE WERE RABBIT
Another triumph for the cheese-lovin', tea-drinkin' English duo.Now a full length feature, our two heroes must employ all their guile and gadgetry to ward off a giant rabbit preying on their giant rabbits.

4.30 BBC1 – December 25th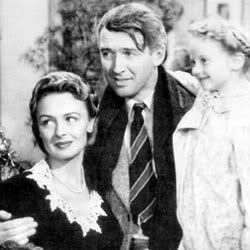 IT'S A WONDERFUL LIFE!
If you miss its release in the IFI, you can always rely on a Christmas day showing of Frank Capra's classic "It's a Wondeful Life". Everyman Jimmy Stewart battles his demons to rescue Christmas for his family and put a smile on the faces of every cast and audience member…

2:50pm TV3 – December 25th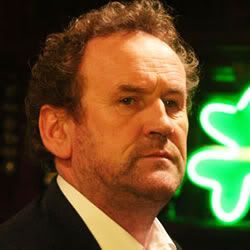 KINGS
The first bi-lingual film to produce in Ireland is a powerful drama that gives a voice to our disappeared. Those Irishmen who travelled to London in the 90s and eventually disappeared through the cracks in the system… Colm Meaney stars.
9.30pm TG4 – December 26th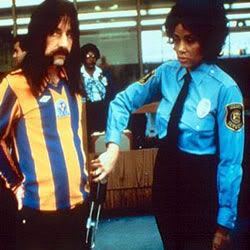 THIS IS SPINAL TAP
The greatest rockumentary ever told, Rob Reiner's "This is Spinal Tap" never gets old; from spontaneously combusting drummer to the amps that goes to 11…
10:00pm Channel 6 – December 26th