Kate and Leo reteam for the first time since Titantic – check out the trailer here.
If the' Dark Knight' did anything this summer, it only served to prove just how preposterously successful James Cameron's 'Titanic' was at cinemas back in '97… Despite the marketing, critical acclaim, Ledger's performance, the bat sequel failed to beat James Cameron's blockbuster from the top spot – truly a sad day for cinema…
But now it seems Jack and Rose (aka Kate Winslet and Leo DiCaprio) are getting ready to reunite in their first collobration since Titantic – this time it seems the happy couple are having some marital issues the likes of which, not even the wailing sounds of Celine Dion could solve.
Revolutioanry Road, based on Richard Yates' 50s-set novel, follows the young couple who yearn to break out of their middle-class existence and experience something of life but circumstance conspires to keep them stuck in suburbia.

Aside from Kate and Leo, the film also boosts 'American Beauty' director Sam Mendes (Kates real life hubby) which will no doubt get more bums on seats.


Melodramatic, powerful, urgent – the film has Oscar buzz written all over it – who knows- maybe Kate will finally get that Oscar? (and she didn't even have to go Holocaust…)
You can check out the trailer and some choice film stills below:
OUR HEARTS WILL GO ON…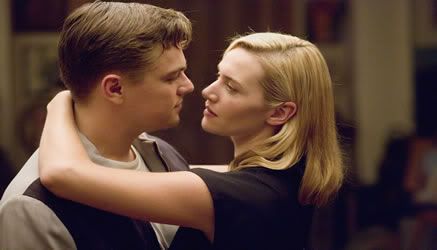 DOMESTIC BLISS?
SUBURB CONFORMITY
CRYING OUT FOR AN OSCAR…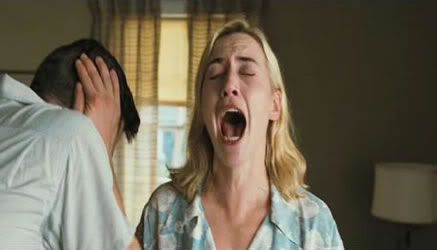 Revolutionary Road is in Irish cinemas January 30th