We can't give away the man himself, instead we have his back catalogue up for grabs
Are you Will Smith's biggest fan – do you find yourself watching old episodes of the Fresh Prince, desperately hoping Big Willy will one day reunite with DJ Jazzy Jeff? If so you're in for a treat with the latest Movies.ie competition!
To celebrate the release of his latest movie "Seven Pounds" and everything big Willy, Movies.ie has a copy of the actor's back catalogue up for grabs.
Here's your chance to win everything from Hitch, Hancock, The Pursuit of Happyness, I am Legend and many more on DVD plus an exclusive Seven Pounds T-Shirt!
MOVIE SYNOPSIS

Academy Award® nominee Will Smith reunites with the directors and producers of "The Pursuit of Happyness" for the emotional drama "Seven Pounds." In the film, Smith plays Ben Thomas, an IRS agent with a fateful secret who embarks on an extraordinary journey of redemption by forever changing the lives of seven strangers. Starring: Will Smith, Rosario Dawson, Michael Ealy, Barry Pepper, Woody Harrelson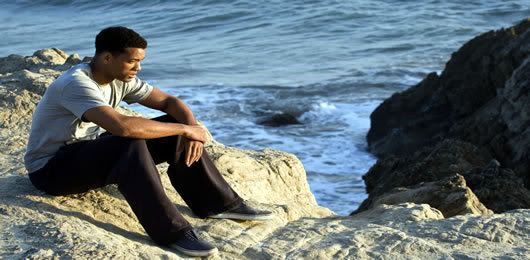 HOW TO ENTER THIS COMPETITION
Just answer the following question
Q: In what 2008
film did Will Smith play a disgruntled superhero?

Click Here to submit your answer
"Seven Pounds" is in Irish cinemas everywhere now!