Win a copy of the Rashomon style thriller 'Vantage Point' – on DVD from August 4th.
On DVD from August 4th is the action-thriller 'Vantage Point'.
With an A-list cast, including Dennis Quaid, Matthew Fox, Forrest Whittaker and Sigourney Weaver, 'Vantage Point' tells the tale of a terrorist attempt to assassinate the US president at a global summit in Spain. Constructed from different viewpoints of separate witnesses, each story sheds a different perspective on the truth behind this shocking event.
As a refreshing change of pace from other action films of its ilk, Vantage Point packs a wallop and we have 10 copies of the DVD to give away.
To try your luck, view this film still and leave a caption in the comment area below.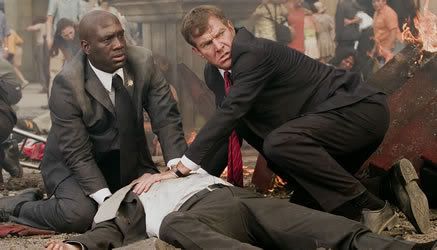 The best captions will win a copy of the DVD, so get posting!
(You'll need to be logged in to post)