Get your hands on soundtracks and t-shirts from Brad Pitt's latest movie…
To
celebrate the release of the Oscar nominated The Curious Case of
Benjamin Button (in Irish cinemas) we have got our hands on copies of
the soundtrack and branded t-shirts.
About
the Film: Directed by David Fincher and starring Brad Pitt and Cate
Blanchett, The Curious Case of Benjamin Button is adapted from the
1920s story by F. Scott Fitzgerald about a man, born old and aging
backwards. It is a poignant tale of a not so ordinary man and the
people and places he discovers along the way, the loves he finds and
loses, the joys of life and the sadness of death, and what lasts beyond
time.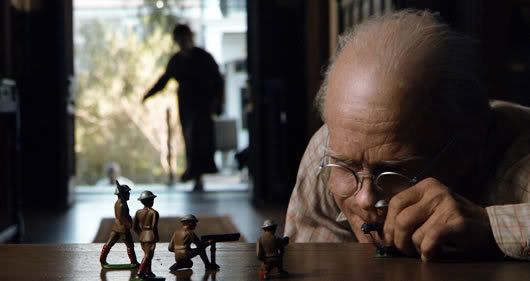 To be in with a chance of winning these Benjamin Button goodies, just answer the following question.
Q:The Curious Case Of Benjamin Button is up for how many Oscars this year?
Click here to submit your answer and good luck!

The Curious Case of
Benjamin Button is in Irish cinemas now.