Get your hands on the feature-lenght director's cut of South Park Imaginationland.
Get ready for the greatest South Park odyssey ever in the feature length DVD "Imaginationland"
Stan, Kyle and Butters find themselves in Imaginationland just as terrorists launch an attack that unleashes all of mankind's most evil characters imaginable. With the world's imaginations spinning out of control, the government prepares to nuke Imaginationland to put an end to the chaos. Racing against time to prevent nuclear annihilation, the citizens of Imaginationland realise their only hope of salvation lies with the unlikeliest of heroes, Butters.
To celebrate all things South Park, Movies.ie has copies of the director's-cut feature-length DVD up for grabs. The DVD features audio commentary from the co-creators and executive producers, Trey Parker and Matt Stone. Fan favourites "Woodland Critter Christmas" and "Manbearpig" are also included in the bonus materials.
To be in with a chance to win, just view the below still and leave a comment below.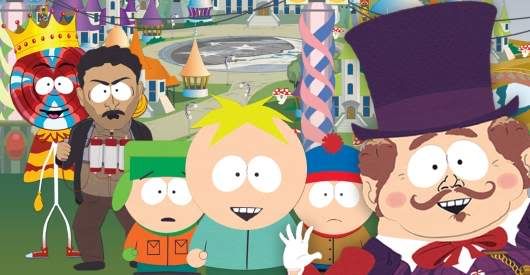 You have to be logged in win – Good Luck!
South Park Imaginationland arrives on DVD May 22 2009