Want to win the new fighting game that allows you to fight as a Star Wars Character?
To celebrate the release of 'Star Wars: The Clone Wars' and the release of Soul Calibur IV, we have copies of the game, Soul Calibur 4, to give away!
The world's premier weapon based fighting game franchise returns to deliver a true next generation fighting experience. Set to finally reveal the origins of the Soul Calibur saga, Soul Calibur IV features both new and familiar faces from across the galaxy, seeking the rival swords for vengeance, honor and salvation.
In a monumental alliance, legendary Star Wars icons, Darth Vader and Yoda invade the Soul Calibur universe! Soul Calibur IV continues the series tradition of reinventing, enhancing and breaking new boundaries. Now the world's favorite fighting game redefines the entire genre for the next generation of both new, and fiercely loyal Soul Calibur fans.
The game is out now on Xbox 360 and Playstation 3.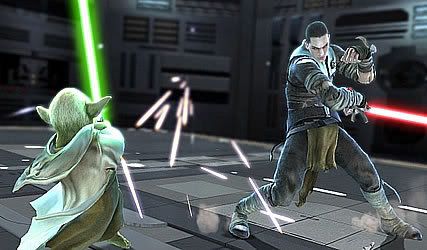 To be in with a chance of winning this very limited prize all you have to do is write your own user review of STAR WARS: THE CLONE WARS on our dedicated movie page here
We will choose one user review at random to win this great prize! You can only enter once, so make that review count!

Star Wars: The Clone Wars is in Irish cinemas from August 15th.