To celebrate the release of Jim Carrey's "Yes Man", we have exclusive prizes up for grabs!
There's one thing every office needs more of… that's Jim Carey. And thanks to Movies.ie you can inject more Jim into your office with these Yes Men Office Kits.
Each kit contains exclusive Notebooks, Pens, T-Shirts, Mints, Paper-Clips and Post-It notes.
Plus to make this prize extra special, We've got our hands on an exclusive poster signed by Jim Carey and Zooey Deschanel.

"Yes Man" stars Jim Carrey as Carl Allen, a man who signs up for a self-help program on one simple principle: say "yes" to everything…and anything. At first, unleashing the power of yes transforms Carl's life in amazing and unexpected ways, but he soon discovers that opening up his life to endless possibilities can have its drawbacks.
To be in with a chance to win this prize, just answer the question below.
Q:Back in 2000, what festive movie did Jim Carrey "steal christmas" in?
Click here to submit your answer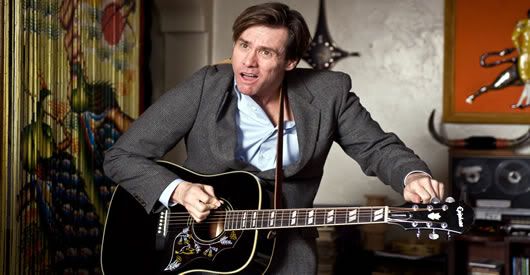 "Yes Man" is in Irish cinemas from Friday, December 26th.