Win a copy of Lance Daly's award winning film "Kisses" – available on DVD from March 6th
Fuelled by domestic, sexual and alcohol abuse – "Kisses" is ironically one of most charming Irish movies to emerge in recent years. The film stars newcomers Kelly O'Neill and Shane Curry as Dylan and Kylie – two young runaways fleeing their suburban lives of physical and emotional abuse for the big city. Beginning in black-and-white and slowly graduating to colour – the two tweenagers experience the various thrills and dangers as they attempt to survive the night on the mean streets of Dublin.
With outstanding performances from both leads, director Lance Daly delivers an ambitious, complex and multilayered movie, which is often bleak though persistently hopeful, thoroughly hard yet ultimately romantic.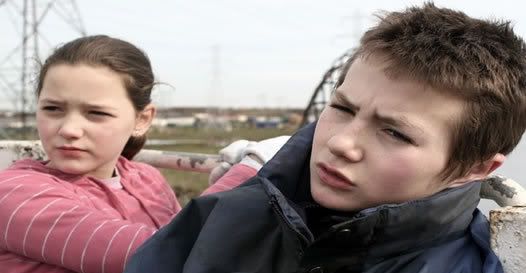 To celebrate the release of the "Kisses" on DVD, Movies.ie has copies up for grabs. To be in with a chance of winning, just answer the following question:
Q: Who directed the IFTA winning film "Kisses"
(Hint: You'll find the answer above!)


Click Here to submit your answer
"Kisses" is available to buy on DVD from March 6th.