Girls, Guns and Greene
The second full-length trailer for 'Quantum of Solace' (hopefully we're all comfortable with the title by now) is online and it was certainly worth the wait!
Picking up at the end of 'Casino Royale' – the man you see being interrogated at the start is Mr White, the villain 007 tracked down in the final scene of Casino Royale – our man bond is darker, damaged and even more dangerous following the death of Vesper Lynd. Bond's hunt for the organisation, which blackmailed and eventually killed her, leads him across the globe, where Dominic Greene (the film's chef bad guy) is involved in a plot to control what he describes as "the world's most precious resource".
The latest teaser sheds some much deserved light on how much emphasis the flick places on Greene (Mathieu Amalric) and the criminal organisation, 'Quantum'. It sees heavily invested in the mystique of 'Quantum', sending a clear signal to Bond fans that we will see it again come 'Bond 23' (we're thinking the S.P.E.C.T.R.E. organisation of 1960's Bond but on an even bigger scale).
Aside from our first proper look at Mathieu Amalric as Greene, the teaser also boosts a more detailed look at Olga Kurylenko character Camille – the new Bond girl – who seems to have her own reasons for seeking out Greene…
In the final quarter the action takes over with a CGI scene of Bond and a bad guy falling through a window, streamline shots along Bond's new Aston Martin and some tantalizing quick action shots (we're particularly loving Bond's bike to boat excursion). You can check out the trailer (as well as some choice stills) below:
DARK AND DAMAGED?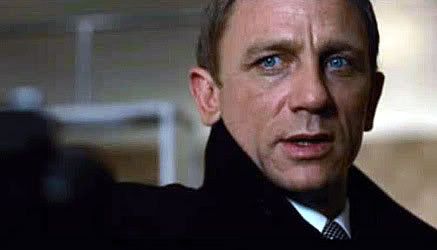 A now older Daniel Craig steps back into the role as the aging and damaged Bond – still coping with the death of Vesper Lynd
THE MYSTERIOUS 'QUANTUM'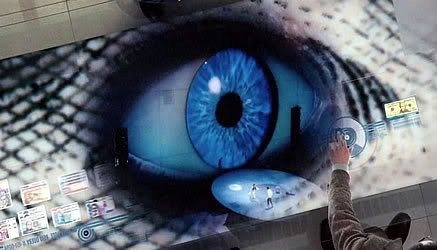 The mysterious organisation 'Quantum' ups the ante for Bond and co.
DOMINIC GREENE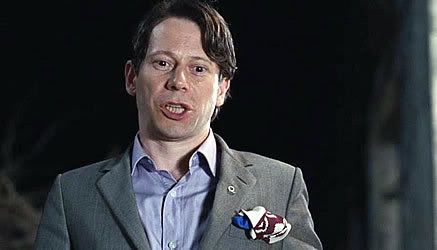 We get our first proper look at Bond's new baddie Dominic Greene (henchman to Quantum), played by Mathieu Amalric.
BOND'S BABE
With little footage of Agent Fields (Gemma Arterton), this 007 trailer seems to focus on the relationship of Bond and new comer Olga Kurylenko, playing Camille. But what is her masked agenda?
MORE CGI?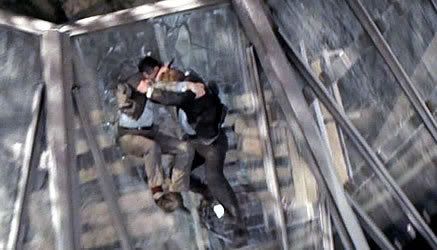 Unlike 'Casino Royale', you'll notice some clear CGI footage in this trailer (such as Bond and a baddie falling through a window) . Can we expect more CGI this time round?

'Quantum of Solace' is directed by Marc Forster, of 'Monster's Ball', 'Stranger Than Fiction', and 'The Kite Runner' previously. The screenplay was penned by both Robert Wade (Die Another Day, Casino Royale) and Paul Haggis (Crash, Million Dollar Baby, Casino Royale). This is the 22nd Bond film in the series that first began back in 1962 with 'Dr. No'. You can view the fuller trailer below. Just hit play.

'Quantum of Solace' hits Irish cinemas October 31st, 2008.