Movies.ie breaks down the latest trailer for vidgame adaptation 'Max Payne'.
With only two months to go, we're getting excited for 'Max Payne'. Based on the legendary, hard-hitting interactive vidgame, 'Payne' tells the story of a maverick cop determined to track down those responsible for the brutal murder of his family and partner. Hell-bent on revenge, his obsessive investigation takes him on a nightmare journey into a dark underworld. As the mystery deepens, Max (Wahlberg) is forced to battle enemies beyond the natural world and face an unthinkable betrayal.
To prep you non-gamers, Movies.ie presents a brief breakdown of the current trailer with some helpful Payne factoids.
BOND'S BABE DOES PAYNE

Bond babe Olga Kurylenko is one of the first characters we see in the trailer as she is stalked by a winged shadow (when an ominous voiceover from Lincoln DeNeuf character states: "The Devil is building his army." Oh dear… ) Later it's revealed that Kurylenko's character is a v-head but more on them to follow…
LUPINO AND THE V-HEADS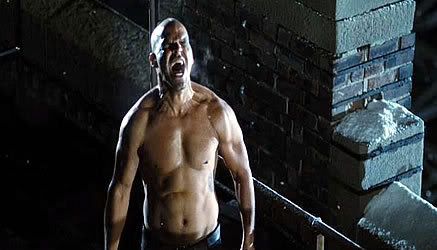 The voiceover most likely refers to Lupino building his army of crazy v-heads. In the game, Lupino is a follower of the occult, he believes himself to be some sort of antichrist: "I'm Mr. Beast, the big bad Fenris wolf. I'm the end-of-the-world-man, wearing the flesh of fallen angels." He infests the weakened minds of his followers, all the junkies in the game spurt lines that come from Lupino.

THE MONEY SHOT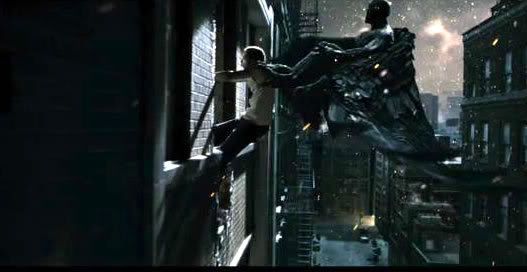 The trailer's money shot where a man is seemingly pulled out through a window by a winged demon. The scene starts with Max and Mona moving through a v-den. A junkie looks at something in horror. Max and Mona on the other hand only seem to be intrigued somewhat. Voiceover: "They're coming!" – a variation on one of the usual lines by the junkies in the game. Next, we see the junkie claw himself against the window, as if something was trying to pull him out. But is it real…
INNER DEMONS?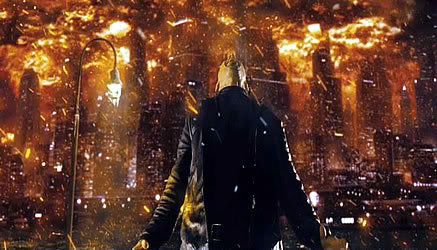 Max sees a demon. This movie wouldn't deserve to be called Max Payne if it didn't have scenes where Max gets drugged by the bad guys and have visions. Move on to next shot. Exploding sky? Valkyr is a hell of a drug, to paraphrase Rick James.
You can watch the full trailer below. 'Max Payne is in Irish cinemas November 14th.