Check out the first trailer for Quentin Tarantino and Brad Pitt's Inglourious Basterds
Just three weeks after Quentin Tarantino finished shooting, the first teaser trailer for "Inglourious Basterds" has debuted online. The trailer gives us a first look at what Tarantino has whipped up in his crazy WWII feature, which stars Brad Pitt, Diane Kruger, Eli Roth, B.J. Novak and Til Schweiger.
According to The Hollywood Reporter the plot follows two story lines: One follows a group of prisoners-turned-soldiers whose mission is to take down a group of Nazis (i.e. what we see in the trailer) and the other follows a young Jewish woman who seeks to avenge the death of her parents by this Nazi group.
We've just watched the trailer for the third
time and it's absolutely phenomenal – war movie and Tarantino fans
alike should be pleased – in what looks like the a perfect amalgamation
of the two. It certainly looks to be a bloody affair – if Brad Pitt's
speech is anything to go by and high on comedy too – watch out for the
Tarantino's cheesy Hitler at the end. Check out the trailer and a breakdown of the main characters below: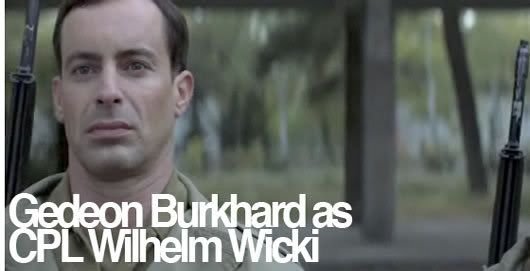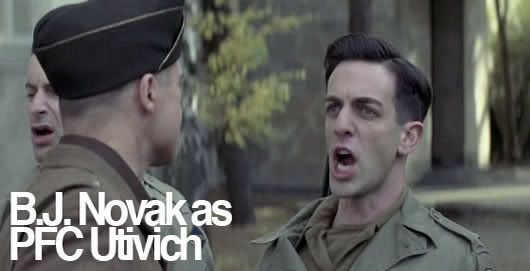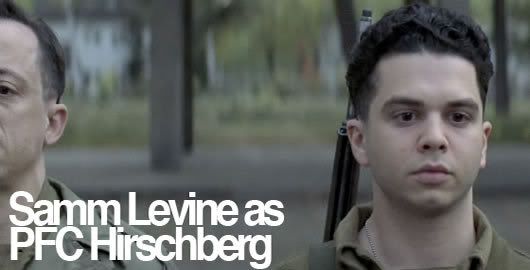 The film has an August release date so we can
expect more trailers and spots to come in the coming months – check
back with Movies.ie for your latest Tarantino needs. In the meantime – what do you think of the first trailer – let us know in the comment area below!