Elijah Wood is a ragdoll on a mission! Check out the trailer for the latest Tim Burtonesque post-apocalyptic animation.
Not content with saving Middle Earth, Elijah Wood is getting ready to save all of humanity in the upcoming animated flick "9".
The flick follows a group of ragdolls (nine to be precise) on a quest to save humanity in a post-apocalyptic wasteland. The film is based on Shane Acker's
Academy Award-nominated short film of the same name, which we've
included below for your viewing pleasure. Some of you may also
recognise the name for his work as an animator on the Lord of the Rings
movies.
Voice talent for the pic include Elijah Wood, Jennifer Connelly, John C. Reilly, Crispin Glover, Martin Landau and Christopher Plummer. It also boosts a top-notch production team with visionary filmmakers Tim Burton (Batman / Edward Scissorhands) and Timur Bekmambetov (Wanted / Nightwatch) both on board.
While the description offered up isn't much to go on thusfar, one look is all it takes to know there's something worth watching here. Check out the trailer, the original animated short and some choice stills below!
"9" Trailer
The Animated Short
Finally, check out some of the creepiest screencaps we could grab: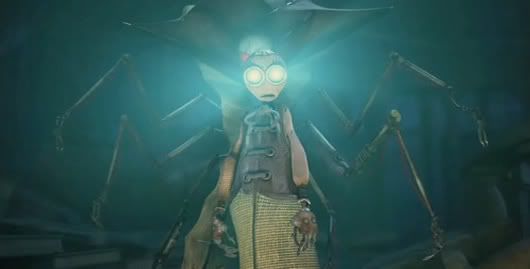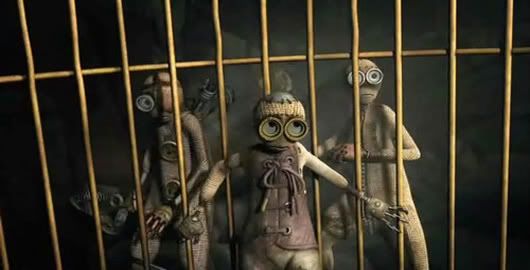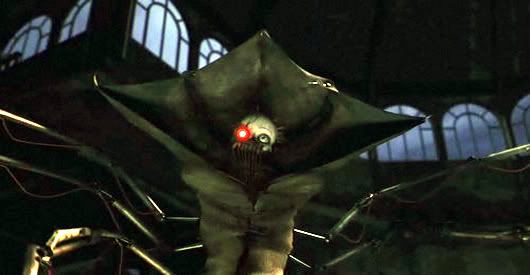 The film has a limited release later this year but given what we've seen so far, we hope this one gets picked up for a large audience. But what about you – are you excited for 9? Have your say in the comment box below!