In the latest installment, Nanny McPhee appears at the door of a harried young mother, Mrs. Isabel Green, who is trying to run the family farm while her husband is away at war. But, once she's arrived, Nanny McPhee discovers that Mrs. Green's children are fighting a war of their own against two spoiled city cousins who have just moved in and refuse to leave. Relying on everything from a flying motorcycle and a statue that comes to life to a tree-climbing piglet and a baby elephant who turns up in the oddest places, Nanny McPhee uses her magic to teach her mischievous charges five new lessons.
Out Friday is the sequel to the massively popular 'Step Up'. In 'Step Up 2 the Streets' we met the rebellious street dancer Andie who finds herself at the elite Maryland School of the Arts. There, Andie must fight to both fit in and try hold onto her old way of life. When she joins forces with the school's hottest dancer Chase to form a crew of classmate outcasts to compete in Baltimore's underground dance battle, The Streets, she ultimately finds a way to live her dream while building a bridge between her two separate worlds.
With the upcoming release we thought you might like some suggestions of other dance- able movies to get you in the mood. Here are ten films that are guaranteed to get your toes tapping!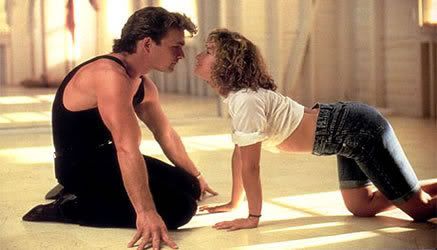 (1) Dirty Dancing
This is so ubiquitous, you could be forgiven for forgetting just how good it is. A great 60's soundtrack and iconic dance sequences sit alongside wonderful performances and a heartfelt coming of age narrative.
(2) Save the Last Dance
This culture clash romance sees straight laced ballet prodigy Sara being tutored in the ways of hip hop culture by street savvy but ambitious Derek.
(3) Flashdance
The story may be corny (a female welder who dreams of becoming a dancer) and the dancing may have been performed by a body double, but this is still a classic. Jennifer Beals as Alex is sassy yet vulnerable and the dancing is unforgettable.
(4) Strictly Ballroom
If you think you don't like dance movie then this should change your mind. Blackly funny and affecting, this film looks at the world of competitive ballroom dancing. Baz Luhrmann at his best.
(5) Footloose
Another 80's dance classic. Kevin Bacon brings dance to a small town where dancing has been banned. A charming, feel-good film with Bacon's youthful enthusiasm bound to bring a smile to your face.
(6) Billy Elliott
A very British dance movie. Billy learns to dance against the backdrop of the miners strike and the disapproval of his father. Wonderful performances and dancing from Jamie Bell and Julie Walters.
(7) Saturday Night Fever
The whole of the seventies distilled into one film. Travolta's moves have been copied everywhere from The Office to your tipsy uncle at the family wedding.
(8) Mad Hot Ballroom
This touching documentary follows students from several New York elementary schools in the lead up to a city-wide competition. A million miles away from the precocious image of the performing child, the kids are wonderful and the film is a treat.
(9) Step Up
A guy from the wrong side of the tracks partners up with a ballet dancer… sure we've heard this before but the dancing is spectacular making this a must see for any dance fan.
(10) Dirty Dancing 2: Havana Nights
Not many people will have made the effort to seek pick this one up, but it's a hidden gem. Romola Garai and Diego Luna are the two talented leads dancing up a storm against the backdrop of revolutionary Cuba.
'Step Up Two the Streets' comes to Irish Cinemas Friday, March 21st