Sam is a pretty college sophomore, so desperate to earn some cash for a deposit on an apartment that she accepts a babysitting job even after she finds out there is no baby. Mr. and Mrs. Ulman are the older couple who lure Sam out to their creeky Victorian mansion deep in the woods, just in time for a total lunar eclipse. Megan is Sam's best friend, who gives her a ride out to the house, and reluctantly leaves her there despite suspecting that something is amiss. Victor at first seems like just a creepy guy lurking around the house, but quickly makes it clear that Sam will end this night in a bloody fight for her life.
The Campo Viejo Spanish Film Festival kicks off in the Irish Film Institute this Wednesday, March 19th. This year the festival, now in its seventh year, is expanding with 21 different titles from across the Spanish language realm. We caught up with Peter Walsh, Cinema Manager and Programmer for the Irish Film Institute to get the low down.

What do you think of this year's festival program?
Well I think we've got something for everyone this year, it won't just be for the Spanish speaking population, it will appeal across the board to anyone interested in world cinema or European cinema. We have a variety of films -some blockbuster features, some independents and a nice retrospective element. We select our films from an English festival called Viva! We try and select what we see as the best of their range.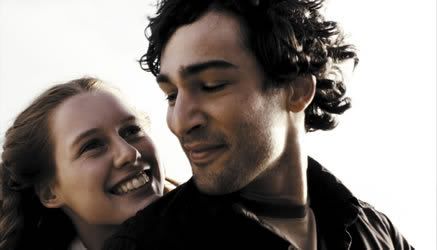 This year's festival opener 'Chaotic Ana'
Tell us about your opening film?
Well this year, our festival opener is 'Chaotic Ana' (March 19th, 8.30pm), the latest film from Julio Medem. Many filmgoers will remember him for directing films like 'Sex and Lucia' and 'The Red Squirrel', the latter incidentally was one of Stanley Kubrick's favourite films. Anyway Medem's films are kind of philosophical essays but also highly emotional and engaging works- usually centred on woman. The female protagonist in this film, as the title suggests, is crucial; she actually seems to represent all female experience over the centuries. It's a very personal film because it's inspired by the tragic death of Medem's sister.
What prompted you to expand the festival out of Spanish National Film?
Well it felt appropriate to expand into Spanish language film, particularly considering cinema in Latin America has been making a lot of waves in the last year or two, especially Mexican and Argentine cinema. So for example, Gael García Bernal (Motorcycle Diaries and Y tu mamá también), who is probably Mexico's most famous film star, has turned to directing and we'll be showing his film 'Déficit' (March 20th, 6.30pm), which is set in Mexico It's basically about a very hot topic at the moment in Latin America- this social divide between the Haves and the Have-Nots. Another Mexican film we're showing, 'The Zone' (March 30th, 7.00pm), also deals with the subject. It's a political thriller about group kids from the wrong side of the tracks who stumble on this city within Mexico City. They operate outside the city, with their own laws, police force etc. It's an extremely interesting take on the situation.
Horror hit 'The Orphanage' will run in the IFI throughout the festival season.
What about the Spanish films-what can we expect?
Well running throughout the festival, we have the Spanish film 'The Orphanage', which is a terrific film. It's basically a horror film but not just a silly gore fest. It belongs in the tradition of films like Jack Clayton's 'The Innocents' – a creepy house with strange goings on. It was the most popular film in Spain last year. I think 'Under the Stars' (March 22nd, 6.30pm) will attract a lot of people. It cleaned up at the Goyas (the Spanish equivalent of the Oscars). It's a Madrid based film about a would-be jazz musician. He's a rather arrogant man who returns home for a family funeral but is in fact more interested in his inheritance than re-establishing any familial bond. It's a rather quirky comedy but one I think people will engage with.
What other events have you running alongside the films?
Well we are hoping to have as many actors and directors visiting over the festival. We've invited Julio Medem, Gael Garcia Bernal and Félix Viscarret. Viscarret will definitely be attending for the release of his film 'Under the Stars'.
Finally, what would your highlight be in this year's festival?
Well I'll pick two- one old, one new. The Julio Medem I mentioned early – 'Chaotic Ana' – I'm a big fan of his and we also have an older film called 'The Spirit of the Beehive' (March 21st, 2.30pm) which is one of the best film ever about childhood. It's set in 1940 and shows a young girl's experiences after seeing 'Frankenstein'.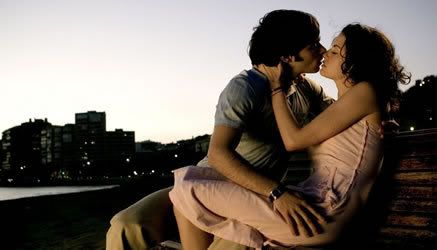 Antonio Banderas returns to the director's chair with 'Summer Rain'
The Campo Viejo Spanish Film Festival runs at the Irish Film Institute, at 6 Eustace Street, in Dublin's Temple Bar district, from Wednesday 19th until Sunday 30th March. We also recommend you check out Jaime Rosales' 'Solitary Fragments' (March 26th, 6.20pm) a slow paced piece which picked up a number of key awards at this year's Goyas and Antonio Banderas tries his hand at directing again with his second feature film 'Summer Rain' (March 29th, 2.15pm). For anyone who missed 'XXY' (March 29th, 7.00pm) at the Jameson film festival, now's your chance to see this sensitive drama about a 15-year old hermaphrodite.
For further information about the festival go to http://www.spanishfilmfestival.ie/