Vampire Vs. Werewolf – what classic monster do you prefer on the big-screen?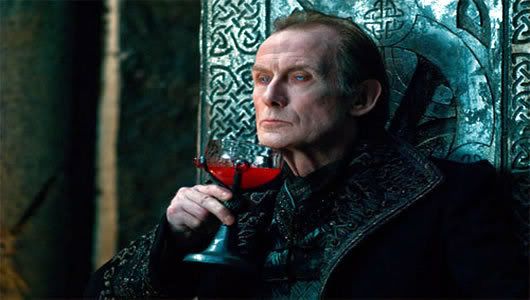 Terrifying fangs, monstrous eyes and a hunger for flesh and blood – that's where the similarities between vampires and werewolves lie and this weekend's "Underworld 3: Rise of the Lycans" sees the two classic monsters pitted against each other in a battle that will continue throughout the year.

2009 will see many vamp inspired movies – with over 20 blood sucking flicks in pre and post production including "Let the Right One In" (and its American remake), "The Coffin", "Cirque du Freak", "Lesbian Vampire Killers", "Suck" and many more…
But don't discount those silver bullet shy werewolves just yet – 2009 has many an anthropomorphic shape- shifting fiend in the works – from Benicio Del Toro much anticipated remake of 40s classic "The Wolf Man" to Neil Jordan's "A Killing on Carnival Row"
But whose side are you on in the battle for big-screen supremacy – the shadowstalking vampire or the feral werewolf? (for you Twilight tweens out there, we'll rephrase – Edward or Jacob). Have your say, in the poll below.
"Underworld 3: Rise of the Lycans" is in Irish cinemas now.