As Bryan Fuller pitches a new Star Trek series, Movies.ie asks – should Star Trek return to the small screen?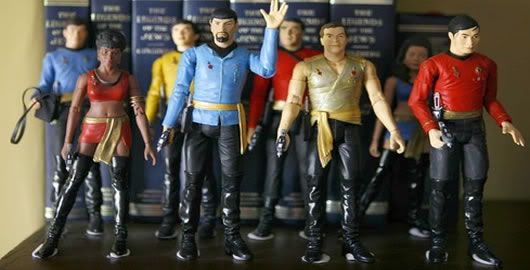 It looks like Hollywood is bolding going back to the Star Trek with reports that the franchise will be returning to the small screen.

"Pushing Daisies" creator Bryan Fuller recently told iF Magazine that he's pitched an idea for a new "Star Trek" TV series to his agent and the people on J.J. Abrams' team.

If the spin-off TV series goes ahead, Fuller said he is looking to bring back the sense of fun the original '60s series had : "I loved Voyager and Deep Space Nine, but they seem to have lost the '60s fun and I would love to take it back to its origin"

But what do you think of Fuller's idea? Is it time for Star Trek to return to the small screen? Is there life in the TV franchise or should they stick to the movies – add your thoughts, suggestions and space-aged musings in the comment area below!
"Star Trek" opens in Irish cinemas on May 8th 2009.