It's the battle of the sci-fi reboot this summer with Star Trek going head to head with Terminator but which film are you most looking forward to seeing? Movies.ie investigates!
This summer is shaping up to be a season of sci-fi reimaginings with JJ Abrams' Star Trek and McG's Terminator the biggest contenders of them all; but which sci-fi epic will take home the gold? Movies.ie pits the pair head to head in this week's Movie Wars.
Bale vs. Pine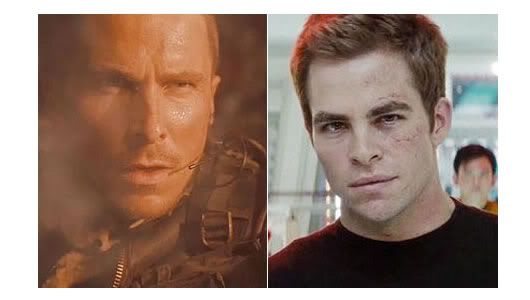 For their leading men – McG and Abrams have gone in two very different directions. McG has gone Hollywood A-list casting Christian Bale as the adult John Connor and while his recent outburst may have discredited the man there is no denying his talent – from American Psycho, The Machinists, and of course Nolan's Batman reboot. Playing Kirk in McG's reboot is the lesser known actor Chris Pine. Having looked through his back catalogue – it's fair to say sci-fi fanboys won't be recognising his work – which includes Smokin' Aces and The Princess Diaries 2: Royal Engagement. Still, Pine may be one to watch out for with the actor recently named as a possible contender for Seth Rogen's Green Lantern but for the moment, Terminator wins in terms of which actor will get bums in seats.
Terminator 1 : Star Trek : 0