See the latest movie from the Coen brother's first and free!
Following up from their Academy Award Winning 'No Country For Old Men', the Coen Brothers return with the hilarious dark-comedy 'Burn After Reading'.
With an all-star cast including George Clooney, Brad Pitt, John Malkovich, Tilda Swinton and Frances MacDormand, 'Burn After Reading' was a blazing success in the States earning almost $20 million in its opening weekened – the biggest ever movie opening for the Coen Brothers.
We have a limited amount of tickets to give away to a special evening screening run in conjuction with Universal Pictures and Metro on Wednesday October 15th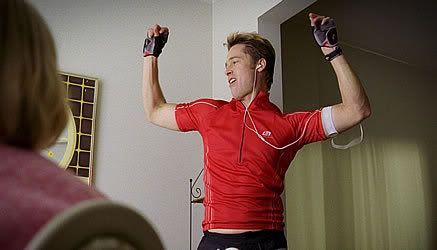 Movie Summary:

At the headquarters of the Central Intelligence Agency in Arlington, Va., analyst Osborne Cox arrives for a top-secret meeting. Unfortunately for Cox, the secret is soon out: he is being ousted. Cox does not take the news particularly well and returns to his Georgetown home to work on his memoirs and his drinking, not necessarily in that order. His wife Katie is dismayed, though not particularly surprised; she is already well into an illicit affair with Harry Pfarrer, a married federal marshal, and sets about making plans to leave Cox for Harry. Elsewhere in the Washington, D.C., suburbs, and seemingly worlds apart, Hardbodies Fitness Centers employee Linda Litzke can barely concentrate on her work. She is consumed with her life plan for extensive cosmetic surgery, and confides her mission to can-do colleague Chad Feldheimer. Linda is all but oblivious to the fact that the gym's manager Ted Treffon pines for her even as she arranges dates via the Internet with other men. When a computer disc containing material for the CIA analyst's memoirs accidentally falls into the hands of Linda and Chad, the duo are intent on exploiting their find. As Ted frets, "No good can come of this," events spiral out of everyone's and anyone's control, in a cascading series of darkly hilarious encounters.
HOW DO YOU ENTER THIS COMPETITION?
To be in with a chance of winning tickets to the Oct 15th screening simply answer the following question…

Q: Who directs Burn After Reading?

Don't forget to include your Movies.ie username and your postal address so we can post you tickets! Winners will be notified by email so check your inbox.

Send your answer and details to Screenings@Movies.ie
BURN AFTER READING will open in Irish cinemas everywhere on October 17th.

For more information visit the official site www.burnafterreading.com