Attend the NARNIA – PRINCE CASPIAN premi
We've just got our hands on 80 tickets to the premiere of the new NARNIA movie 'PRINCE CASPIAN'. It takes place THIS WEEKEND on Sunday Morning (June 22nd) in Dublin's city centre.With only two days to go, you'll have to be quick getting your competition entries into us! First come, First Served!

This competition is now closed! We have more free movie screenings coming soon, stay tuned!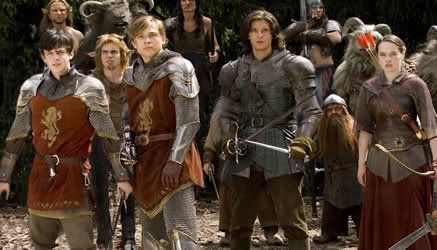 MOVIE SYNOPSIS
The highly anticipated sequel to 2005's THE LION, THE WITCH AND THE WARDROBE, PRINCE CASPIAN brings to life once again the characters of C.S. Lewis's timeless fantasy as the Pevensie siblings are magically transported back from England to the world of Narnia, where a thrilling, perilous new adventure and an even greater test of their faith and courage awaits them.
For more information visit the official website www.Narnia.ie
THE CHRONICLES OF NARINA: PRINCE CASPIAN opens in Irish cinemas on June 26th and is cert PG
Don't Forget next week is Narnia week on Movies.ie, we'll have fresh Narnia content every day!