With the release of Neil Gaiman's
In the last 10 years CGI animation has taken massive steps onto the cinema screen, with huge success like Shrek, Wall-E and a whole string of blockbusters, it is a little sad to think that the ways of the hand-drawn more tedious less technical forms of animation seem to be in decline. Have we forgotten how thrilling it was to watch puppet masters control wooden terrorists and field agents in epic choreography or the wonders of clay-mation penguins hell-bent on stealing precious jewels or even the magnificently creepy world of Halloween Town?

With the release of Neil Gaiman's 'Coraline' we take a look at some of the more quirky animated films out:
Coraline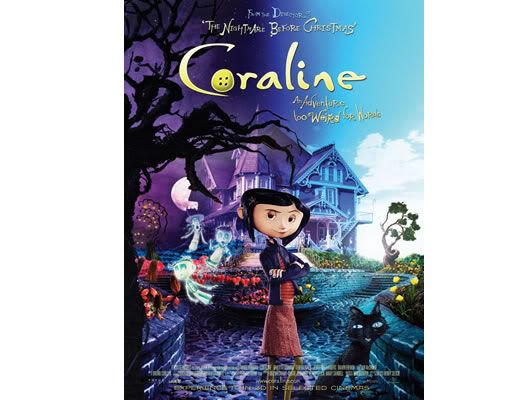 Gaiman's latest work to hit the screen, Coraline, in animation bears a striking resemblance to Tim Burton's 'Nightmare Before Christmas'(probably because Henry Selick directed both these films) but the similarities stop there. The dreary world of Coraline Jones is made all the more unbearable when her parents move away from her old school and friends into a new home in an apartment in a bright pink Victorian house but soon all Coraline knows is turned upside down when she finds a doorway that leads her to a world that seems to be the opposite of the one she left behind, here she meets her Other-Parents, who look exactly like her own parents but the Others have buttons for eyes. Stop-motion animation, puppets and a crew of almost 500 worked tirelessly to bring this fantastic world together, breathing life into Neil Gaiman's book and the fantastical world of Coraline.